Denver Metro Fun, Weekend Events
Denver Upcoming, Fun Weekend Events
Valentine's falls on a Friday night this year which means you've got basically zero excuse for skipping date night if you're coupled up. Forgot to make those reservations? How about a beer and chocolate pairing? Or a crafty terrarium making class at a brewery? Or perhaps you're going into Valentine's weekend alone, finding the most comfortable position on your couch to eat pizza in. That's cool, but maybe reconsider, as there's an anti-Valentine's drag show, a free punk rock concert, and a big gooey grilled cheese festival. Now go forth and bask in the joy of your love, whether that's for your significant other or for melty cheese and bread.
Enjoy a beer and chocolate pairing
Friday, February 14
Denver Beer Co Platte Street and Arvada
How do you one up the traditional box of chocolates? With beer, obviously. From 11am-11pm on Valentine's Day, Denver Beer Co is giving you the chance to enjoy two of life's greatest pleasures. Indulge in five different chocolate-based treats from the Chocolate Lab along with five 4oz beer pours. The best part? This tastes just as good whether you're single or coupled up.
Cost: $20
Make your own custom Valentine's revenge effigy
Friday, February 14
Grandma's House
If you're single, why spend Valentine's night sulking alone at home when you could spend it exacting revenge on your exes? Bonus: you'll also get to enjoy some brews. Grandma's House will provide everything you need to create an effigy of anyone who's done you wrong, so put that negative energy to work and unwind with some festive crafting and brews.
Cost: Supplies are free with the purchase of a beer
Build your own terrarium at a brewery
Friday, February 14
The Empourium Brewing Company
Whether you're single, coupled up, or just want to celebrate your love of plants, you can get crafty at this Valentine's night event. Twig & Leaf will provide all the supplies you need to build a succulent-filled terrarium to take home, and you can enjoy some beers while you're at it.
Cost: $25
Go to a late night, anti-Valentine's drag show
Friday, February 14
Dairy Block
The Thrice Pop-Up series is bringing French Punk to the Dairy Block with a series of events that's kicking off with a drag show which is the perfect escape on Valentine's night. Along with the show, you'll also get to enjoy cocktails from the Run for the Roses pop-up bar.
Cost: General admission is $65
Go to a secret anti-Valentine's concert
Saturday, February 15
A secret location in City Park West
Concerts from SoFar Sounds are not your typical live music experience. The acts and location are kept secret, but you can always expect an intimate night of live music and a little side of adventure. This edition is all about celebrating single life with music about exes and breakups and definitely not about falling in love.
Cost: $20
Eat everything at the Mile High Grilled Cheese & Beer Fest
Saturday, February 15
Runway 35, 8863 E 47th Ave
Bread, butter, cheese, and heat. This classic combo may be one of the best foods ever created, and if you agree, do not miss this celebration of gooey melted cheesy excellence. Local chefs will bring their best grilled cheese creations for your sampling pleasure. The event will also feature beers from local breweries, entertainment, games, and more.
Cost: Tickets start at $59
Get a taste of LA at a Thunderbolt Los Angeles bar takeover
Saturday, February 15
Zeppelin Station
The Made in a City series continues at Zeppelin Station with an ode to L.A. As part of the ongoing event, you can experience this LA-based southern-inspired cocktail bar right here in Denver for one night only. Thunderbolt comes to the Mile High starting at 9pm and is serving up drinks until 2am. DJ PHIL.I.AM will also be on hand to provide the soundtrack to the evening.
Cost: Free to attend
See nature and art come together at the opening night of Plantopia
Saturday, February 15
Spectra Art Space
Over 40 artists are contributing works to a new exhibit opening this weekend. Stop by from 7-11pm to check out these works which transform real, living plant life into art. Enjoy refreshments and hourly raffles along with the chance to meet the artists.
Cost: Free
Celebrate Ratio's five year anniversary with a weekend of live music
Friday, February 14-Sunday, February 16
Ratio Beerworks
Looking for somewhere to totally ignore all the Valentine's and anti-Valentine's shenanigans this weekend? Ratio's going all out to celebrate five years of business. This local favorite was founded by former punk rockers so they've packed their anniversary weekend with free shows on Friday and Saturday and a special Joyce Manor encore brunch on Sunday morning.
Cost: All events are free except Sunday's brunch which is $40
Shop the Heavy Metal Flea Market
Sunday, February 16
Black Sky Brewing
Score some heavy metal themed goods at this flea featuring a dozen local vendors. Nab everything from jewelry to artwork, all adorned with a touch of darkness that's sure to please your heavy metal heart.
Cost: Free to attend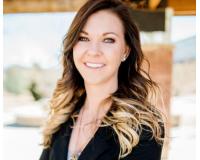 My name is Crystal Hart, I am a Colorado Native! I grew up in the San Luis Valley, located in south central Colorado, and have lived in the Denver Metro Area since 2000. I have over 20 years of experi....