Hot Spot Of The Week Rio Grande Mexican Restaurant
Hot Spot Of The Week Rio Grande Mexican Restaurant
The Rio Grande got its start in 1986 in Fort Collins, where college students came to rely on the incredibly strong margaritas -- limit three per customer, and no revealing the secret recipe -- and big plates of gringo Mexican fare. Today, inspired by owner Pat McGaughran's early trips to the Yucatan peninsula, the menu offerings at all of the locations in this growing Colorado chain have become more sophisticated, with the kitchen making everything from scratch. Including their famous Fajitas, Shrimp Diablo and freshly made Tortillas! But those big, big margs remain the big, big draw.
Visit any of Rio's 7 locations, including Rio On The Rocks located at Coors Field!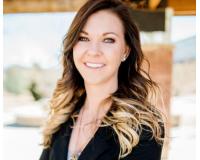 My name is Crystal Hart, I am a Colorado Native! I grew up in the San Luis Valley, located in south central Colorado, and have lived in the Denver Metro Area since 2000. I have over 20 years of experi....