Need money for your home purchase down payment? Ask your lender for the down payment. If they don't have it ask yourself if you have the right lender as well the right Real Estate Agent. For example I as a Real Estate Agent have lenders I network with that have down payment money for my buyers. Not all lenders have the down payment grant money nor know how to get it and apply it for the buyer. It's not going to be around for long as only so much as been approved for this grant program.
So the down payment money available with some lenders can get you "FREE" the down payment money you need to buy your home up to 5%. Buying a home at a purchase price of $200,000 would get you a cool $10,000 for your down payment. Most buyers find it hard to save the down payment money they need for a home purchase. This program of helping the buyer with the assistance of giving them the down payment money. It's in the form of a "GRANT". So you don't need to pay the money back, sweet. A no brainer right? So what else would you need, groceries? Get those on your own.
This is what you do, call me and I'll help you, #303-929-1830. Or ask your Real Estate Agent what lenders can get you your down payment grant. Ask the lender you may already have about the grant down payment money. If you like spending your own money, great go right a head and do so. Should you get the wrong answer from your Real Estate Agent or lender you really need to ask yourself if you need to ask another agent and lender where you can get the "FREE" grant money for your down payment. Hint-#303-929-1830.
Ask me how happy my buyers are about me getting them their down payment grant money. They're pretty damn happy and shouldn't be sending me back my Christmas card. I have had their friends and family contacting me inquiring about the grant money for their down payments. Again, expect this program to run out ending soon. The lenders will not give money away forever. Now, go forth and buy your home. You have the down payment, no more whining about where can I get the money for my down payment. No more feeling sorry for yourself or ask some relative for the money.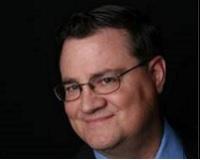 13 years Experiance with sales involving all types of buyers and sellers needs. Single family home, town-home or condos no matter the need or location through out the greater Denver area and all surro....