The Holidays are always filled with amazing sights, sounds and smells. Whether you are having showings on your home, holding an Open House (with yours truly) or entertaining guests, a great way to ensure your visitors will remember your house as warm and inviting is preparing an easy and delightful fragrant warm potpourri that is natural and not overwhelming. Too many times I have shown a home to be blasted with a very unappealing plug in fragrance that burns the nose or eyes. Unfortunately, buyers tend to remember the over baring smell and not anything else about the home.

This is a simple stove top potpourri that you can simmer in a crock pot ahead of your scheduled showings, have it mulling for your potential buyers at an OPEN HOUSE, or have simmering on the stove top while you entertain. Either way, your home will have an inviting warmth that everyone will love and remember. CHEERS!!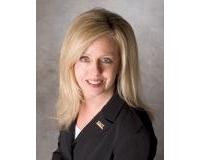 As a Full Time real estate agent for the past 23 years, Sheryll has helped hundreds of home owners in Colorado buy and sell their homes. Sheryll's easy going, no pressure style and her in depth knowl....