Congratulations! Purchasing a new home is an exhilarating experience and there will be plenty of things on your To Do List from here forward. While you may be ready to start moving in immediately, there are several things that you should do before you begin moving in furniture if you have time between closing and moving.
Arrange your utilities – Call ahead to arrange a time for your cable, Internet, and power to be turned on or installed. It could take a couple weeks for them to arrange a time to come to your home, so doing this early will ensure that it is active when you are ready to move in.
Update your contact information – Change your address online with creditors, financial institutions, schools and publications. While changing your address at the post office is necessary to forward your mail, you want to make sure that your correct address is on file in other important places. Also consider sending out an email to family and friends with your new contact information.
Change the locks to the home – When you are handed the keys at closing, remember that you don't know how many people have keys to your home. By changing the locks on the home before you move in, you are ensuring that you are the only person who has access.
Deep cleaning – Give the house a good cleaning while it is empty if the previous owners have not done so. There is no better time to steam clean carpets and clean hardwood floors than before the furniture arrives.
Painting – Avoid stress by completing painting projects before you move in as it is the perfect time to paint or touch up rooms when the house is empty. Having to work around furniture will make this task much more daunting after the move.
Call me to learn more about the real estate process, the state of your local market and to help you buy or sell a home. I'm always happy to answer any and all questions. To determine the value of your home click here or call / text Ray Sage at (720) 933-4729 for your complementary home valuation.
Ray Sage, REALTOR
(720) 933-4729
www.DenverRealEstateByRay.com

Thinking of selling your home? CLICK HERE for an instant valuation of your home - FREE!
Thinking of buying a new home? Click to start your new home search: Aurora, Denver, Highlands Ranch, Littleton, Lone Tree, Englewood, Castle Rock, Golden, Lakewood, Thornton, Westminster, Parker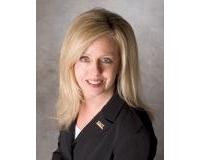 As a Full Time real estate agent for the past 23 years, Sheryll has helped hundreds of home owners in Colorado buy and sell their homes. Sheryll's easy going, no pressure style and her in depth knowl....