You're going to have to do some regular repairs and maintenance on your home - it's just a fact of home ownership. So that you're not caught unprepared, it's a good idea to keep a budget and set aside some funds for when the following repairs inevitably come up.


Light switches: Beyond your typical light bulb replacements, the wiring can occasionally go bad in a light fixture, causing it to be unresponsive when you turn the light on. An electrician can fix it quickly for around $100.


Gutter maintenance: Over time, the weight and weather will be too much for your gutters, causing them break away from the home and require fixing. It's possible to fix them yourself, but it will typically cost up to $400 to have them fixed professionally.


Drywall repairs: It's easier than you'd think to put a hole in your walls, especially if you bump them when moving furniture. It can cost up to $300 for professional repairs.


Running toilet: The moving parts and valves in a toilet can wear out over the years, and you'll want to get it fixed quickly to save on water bills and keep your bathrooms usable. It's about a two-hour job to fix for professional plumbers, and they charge up to $150 an hour, depending on your market.


Tile repairs: Tile goes through a lot of abuse, and it's not just impact from heavy objects that can damage individual tiles - years of foot traffic will also cause damage. Repair costs can vary greatly because of the cost of individual tiles, but it's good to set aside around $200.

Call me to learn more about the real estate process, the state of your local market and to help you buy or sell a home. I'm always happy to answer any and all questions. To determine the value of your home click here or call / text Ray Sage at (720) 933-4729 for your complementary home valuation.

Ray Sage, REALTOR
EXIT Realty - DTC
RAY@EXITRealtyDTC.com
(720) 933-4729
www.DenverRealEstateByRay.com
Thinking of selling your home? CLICK HERE for an instant valuation of your home - FREE!
Thinking of buying a new home? Click to start your new home search: Aurora, Denver, Highlands Ranch, Littleton, Lone Tree, Englewood, Castle Rock, Golden, Lakewood, Thornton, Westminster, Parker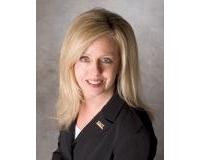 As a Full Time real estate agent for the past 23 years, Sheryll has helped hundreds of home owners in Colorado buy and sell their homes. Sheryll's easy going, no pressure style and her in depth knowl....