RESIDENTS OF ENGLEWOOD, AURORA, LITTLETON, CENTENNIAL AND ALL OF ARAPAHOE COUNTY COLORADO ARE ENCOURAGED TO BE ON HIGH ALERT AND NOT BECOME VICTIMS OF FRAUD SCHEMES AND SCAM PROPOSITIONS, THE FOLLOWING LIST OF COMMON SCAMS AND FRAUD SCHEMES IS NOT COMPLETE, BUT IS PROVIDED TO HEIGHTEN AWARENESS FOR ALL CONCERNED CITIZENS.

COMMON SCAMS
CANADIAN TELEMARKETING
CASHIER'S CHECK SCAMS
CHAIN LETTERS
COUNTERFEIT NAME BRAND PRODUCTS
FOREIGN LOTTERIES
FRANCHISES (BUSINESS OPPORTUNITIES)
GOING OUT OF BUSINESS SALES
HOME REPAIR FRAUD
INTERNET FRAUD
INTERNET AUCTIONS
INVESTMENT FRAUD
JUNK E-MAIL
LIVING TRUSTS FROM NON-LAWYERS
MAGAZINE SALES
MAIL FRAUD
NIGERIAN SCAMS
ODOMETER (AUTO) FRAUD
PAYMENT PROCESSING
PYRAMID SCHEMES
TELEMARKETING
WORK-AT-HOME SCAMS
THE FOREGOING LIST IS NOT EXHAUSTIVE.
WHEN IN DOUBT, REMEMBER, IF IT SOUNDS TOO GOOD TO BE TRUE, IT PROBABLY IS. NOTHING IS FREE,
ENGLEWOOD CO PROPERTIES FOR SALE - BART RICE ABR & SRES 720-289-8666 - YOUR LOCAL REAL ESTATE EXPERT IN ENGLEWOOD, AURORA, CENTENNIAL, LITTLETON AND ALL OF ARAPAHOE COUNTY CO. YOU NOW HAVE FREE ACCESS TO PROPERTY LISTINGS IN ARAPAHOE COUNTY, PLUS YOU CAN CALL ME TODAY AND LET'S DISCUSS HOW I CAN HELP YOU SAVE MONEY WHEN YOU BUY, INVEST OR SELL REAL ESTATE. BART RICE 720-289-8666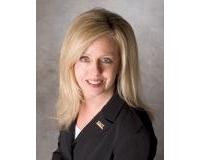 As a Full Time real estate agent for the past 23 years, Sheryll has helped hundreds of home owners in Colorado buy and sell their homes. Sheryll's easy going, no pressure style and her in depth knowl....