Here are some ideas finding buyers:
*calls resulting from advertising
Advertising calls are an extremely important source of buyers. once an appointment is made, it is time to evaluate the buyer's need and financial capabilities.
*calls resulting from signs,
Callers on signs generally want the prices because they already know the locations. A broker associate should handle a sign call like an ad call.
*past customers and clients,

If the broker associate listed a client's property in a prior relationship, the person may feel that the same agency relationship exits in the purchase of a new home.

*friends and family,

When working with a friend or family member, the broker associate must evaluate the loyalty issue to decide whether being a single agent for the buyer is more appropriate than being a transaction broker.

*open house visitors,

Holding an open house is a good way to find prospective buyers. The primary objective of an open house is not to make the seller happy (a sale makes the seller happy) but to get buyer prospects. Make sure to prepare a brochure for the home with the broker associate's name and picture prominently placed.

*canvassing prospects, and

Canvassing call can be a source of either buyers or sellers. "Do you know someone who may be getting ready to buy or sell real estate?"
*buyer seminar attendees.
Broker consider buyer seminars to be outstanding prospecting tools and offer them to the public to attract large numbers of buyers at one time.


Feryal Ozdemir Denver, Colorado Realtor-
Feryal specializes in helping buyers and sellers buy, sell, and invest in real estate, whether buying as a first time homeowner or buying a property as an investment in the Denver Metro Area.
Feryal Ozdemir markets in residential sales include First-time Homebuyers, Short Sales/Foreclosures, and Investments.
Call Feryal Ozdemir @ 303.332.5551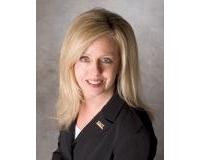 As a Full Time real estate agent for the past 23 years, Sheryll has helped hundreds of home owners in Colorado buy and sell their homes. Sheryll's easy going, no pressure style and her in depth knowl....