On January 9, 2017, the Department of Housing and Urban Development (HUD) announced that they were planning to lower the mortgage insurance premium on Federal Housing Administration (FHA) loans. However, on January 20, 2017, the decision was reversed, thereby maintaining the current rates. FHA loans are often used by first-time homebuyers as well as those who wish to purchase a home with less than a 20% down payment.
Mortgage insurance programs exist in different forms on VA loans, FHA loans, USDA loans and conventional loans. When a homebuyer has less than a 20% down payment to buy a house, they will typically pay mortgage insurance. The purpose of this type of insurance is to protect the lender in the event of a default on the loan. If a loan defaults, the lender must foreclose and then resell the house, typically at a lower price than before. The insurance would then pay the lender for their loss on the loan.
HUD may reevaluate FHA mortgage insurance rates in the future, but until then, you can typically save money on mortgage insurance by increasing your credit score or making a larger down payment.
Many Mortgage companies offer options for homebuyers who have less than 20% to put down with a no mortgage insurance option. Call me today to help you find the home you have always wanted!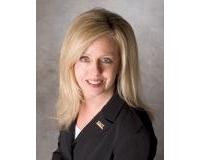 As a Full Time real estate agent for the past 23 years, Sheryll has helped hundreds of home owners in Colorado buy and sell their homes. Sheryll's easy going, no pressure style and her in depth knowl....