From the Denver Business Journal 3/28/16
By Kent Hoover Washington Bureau Chief

What will your tax bill be under the next president?
Thanks to Vox and the Tax Policy Center, you can check that out with a handy tax calculator. They've teamed up to analyze the leading presidential candidate's tax proposals, and how they would affect individuals of varying income levels and family sizes. Depending on your situation, you can expect anywhere from a big tax cut to a big tax hike.
Let's say you're just starting out — single, no kids, and making $50,000 a year.
Under President Donald Trump, you'd pay $3,680 less in taxes, and $2,670 less if President Ted Cruz's tax plan is enacted, according to this calculator. Your taxes would go up by $60 under President Hillary Clinton, and $5,430 if Bernie Sanders is elected president.
Vox cautions that these calculations are only estimates, and only look at income, marital status and children, and not other factors that influence your tax rate. The calculator takes into account individual and corporate incomes taxes, payroll taxes and excise taxes.
But with these caveats, let's say you're married, filing jointly, with two children and $200,000 in income.
You'd pay $11,360 less under Trump's plan, and $13,510 less with Cruz. With Clinton, you'd face a modest tax increase of $350, but with Sanders, you'd face a tax hike of $21,930.
What if you make a cool million? Joint filers with $1 million in income and two kids would get a $132,460 tax cut under Trump, and a $176,570 tax cut under Cruz. Clinton's tax plan would produce a $15,590 tax hike, and your taxes would go up a whopping $167,390 under Sanders.
It should be noted you get what you pay for: Sanders would spend the $15.3 trillion his tax plan would raise over the next decade on things like universal health care and free college education, so you'd be spending less of your own money on these things. Most of this additional tax revenue would come form high-income households. For more details, see the Tax Policy Center's analysis of Sanders' tax proposals.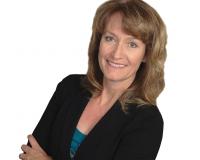 My name is RaNae Urso and I specialize in residential sales and buyer representation in the Denver Metro area. I have been in the real estate business over 14 years of my 30 years in Colorado. I enjo....