I have to admit I have been with the same car insurance company since my husband and I got married almost 13 years ago. I also have to admit that as a teenager I was a horrible driver and good old mom and dad paid the extra expensive insurance to keep me covered (don't worry I've been a better driver since having kids, and the car insurance payment cord got cut when I got married). Anyway, we always have received such excellent service from our provider that switching companies has rarely crossed our minds. The few times it has the inconvenience of actually shopping around has put that spark out very quickly. To the point! This amazing start-up company out of Colorado has made it crazy easy to compare auto insurance providers!!! Thank you genius computer grads for creating something so simple and putting quotes from all of the auto insurance companies in one place!
https://article.everquote.com/?h1=startup&auuid=39668d9a-590a-43c3-bf2c-c52d49ef1ff4&&tid=584&id=584&subid=123453&dt=dup&utm_medium=businessinsider&utm_thumbnail=http%3A%2F%2Fstatic.evq1.com%2F0dcb00d2-e03b-4f22-a9ec-f6db3ea23b15.png

Castle Rock Real Estate-Stephanie Sawin Realtor. Stephanie Sawin specializes in real estate in Castle Rock, Franktown, Larkspur and surrounding south Denver metro communities. Whether buying or selling, I specialize in a real estate experience tailored specifically to your wants and needs. Please contact me directly via phone or text: Stephanie Sawin 720-306-1492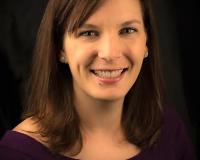 Real Estate Agent, Stephanie Sawin, has been in the sales and hospitality industry for 13 years. She has a Bachelor of Science in Culinary Arts Management along with her real estate license! What do y....