Every parent is looking for the best preschool for his or her child. With such a wide variety of schools it is hard to figure out what is the best fit for their needs and skills set. Even though these preschools have so much in common, they do differ greatly from each other. Some schools interest parents more than others, which in turn influence their preferences in home selection. Families tend to live closer to those schools that are located in certain areas with specific offerings, which make them more attractive than others.

For example, Global Village Academy-International Charter School offers only 2 locations in Denver Metro Area, which are in Aurora and Northglenn. It is a unique school with a Global perspective, where your child can learn Mandarin Chinese, Spanish, French or Russian and explore diverse cultures.
Denver Montclair International School
is based on bilingual education as well. It offers languages such as French, Mandarin Chinese and Spanish to three-year-olds through 5th grade and the IB Middle Years Program to students in grades 6-8.

Montessori School of Denver offers diverse community of 250 students. Most importantly, it offers 1:10 teacher-to-student ratio. It is a well-known, well-established school, which was founded in 1965. Accredited by AMS and ACIS. Montessori Children's House of Denver/The Secondary Academy serves children from 12 months – 8th grade and provides an individualized Montessori curriculum. Campuses are in Stapleton, Mayfair, Park Hill and Hilltop.


Primrose Schools is the leader in Educational Childcare providing consistent, accredited early childhood education and care. Primrose schools are located in Centennial, Highlands Ranch, Littleton, Longmont, Lowry, Parker, Shadow Canyon, Standley Lake, Stapleton, Thornton, Torrey Peaks and West Woods.
Broomfield Academy is a high quality private elementary school. It offers small class sizes, individualized student learning plans, advanced curriculum, half or full-day Academic preschool program, 1st-8th grade, before-after school program, swimming, art, music, technology, second languages.
Boulder Country Day School serves children age 3 through 8th grade and provides a well-rounded education distinguished by academic excellence and social development. It offers a small class size and a balanced curriculum.
Alexander Dawson School in Boulder
serves ages from 5 to 18. It offers small classes, rigorous academics, nationally recruited teachers, a well-rounded educational experience.
No matter what school you choose for your child as a parent, the main thing is that your little one loves it!
To get more information go to:
www.globalvillageacademy.org
www.montessoridenver.org
www.mchdenver.org
www.thesecondaryacademy.org
www.primroseschools.com
www.broomfieldacademy.com
www.bouldercountryday.o
rg

Denver Co Real Estate- Luba Jeltov Realtor
Luba Jeltov is with Exit Realty Cherry Creek. I specialize in Denver Colorado and surrounding communities of metro Denver area. If you are selling your home I will make sure you get TOP dollar. If you are looking to purchase a home I will make sure that you get the best deal possible. Please contact me directly via phone or text at 303-817-6818. Please let me hear from you today.
Luba Jeltov
Associate Broker
Exit Realty Chery Creek
Direct: 303-817-6818
www.lubasellsdenver.com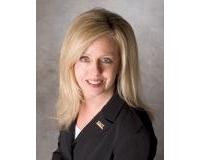 As a Full Time real estate agent for the past 23 years, Sheryll has helped hundreds of home owners in Colorado buy and sell their homes. Sheryll's easy going, no pressure style and her in depth knowl....