Love them or hate them, the Douglas County school board pushing for major reforms has brought national attention to one of Colorado's top school districts. In a setback for the board, the Colorado Supreme Court ruled that the Choice Scholarship Program is unconstitutional. But, this may not be over as the district hopes to take the case all the way to the US Supreme Court. Here is the article from the Denver Post:
In a nationally significant case involving religion, taxpayer dollars and school choice, a divided Colorado Supreme Court on Monday rejected the Douglas County School District's groundbreaking school voucher program as unconstitutional.
The wealthy suburban district's Choice Scholarship Program, which aims to use taxpayer money to send children to private schools, has been at the center of a four-year legal battle.
School district officials strongly indicated they would likely ask the U.S. Supreme Court to take up the case and pledged to seek a legal way to proceed with the voucher program as early as this fall.
More than nine in 10 students in the program — put on hold in 2011as the first 304 students were to enroll — chose religious schools.
In a split decision on the constitutionality question, the state's highest court found the program conflicts with "broad, unequivocal language forbidding the State from using public money to fund religious schools."
The court wrote: "... this stark constitutional provision makes one thing clear: A school district may not aid religious schools."
That, the court held, is precisely what the voucher program does. Chief Justice Nancy Rice wrote in the court's opinion that it "essentially functions as a recruitment program, teaming with various religious schools" to seek scholarship candidates.
"We are extremely pleased and gratified," said Anne Kleinkopf, a board member of Taxpayers for Public Education, an original plaintiff against the vouchers. "What the Supreme Court held was that the language of the Colorado constitution is very clear on its face that no public monies of any sort can go to aid religious schools in any way. And helping pay the tuition of a religious school student is aid to the religious school. It just could not be more clear."
Most voucher programs nationwide serve only low-income students or those with special needs. After the election of a conservative, reform-minded school board, the Douglas County district adopted a program open to all students, arguing that competition will make all schools better in a district that already boasts the state's top accreditation rating.
"While we are disappointed in the court's decision today, we are not surprised," Douglas County Board of Education president Kevin Larsen said Monday at a news conference. "We have always believed that the ultimate legality of our Choice Scholarship Program would be decided by the federal courts under the United States Constitution. This could very well be simply a case of delayed gratification."
Voucher opponents prevailed in Denver District Court in their initial legal challenge. In February 2013, the Colorado Court of Appeals upheld the constitutionality of the program in a 2-1 vote.
In that ruling, the majority found it was neutral toward religion and intended to benefit students and parents, with any benefit to schools being incidental.
A plurality of Supreme Court justices, however, found the program violates the state constitution, reversing the appeals court judgment.
While money is not funneled directly to religious schools — rather, financial aid is provided to students — the prohibition against aiding religious schools is not limited to direct funding, the court held.
In a dissent, Justice Allison Eid criticized the ruling for "its steadfast refusal" to consider whether that section of the constitution is "unenforceable due to possible anti-Catholic bias."
She was referring to so-called Blaine amendments barring public aid to religious institutions, which have roots in 19th-century anti-Catholic sentiment and remain on the books in some form in nearly 40 states.
Challenging such provisions would likely form the basis for any attempt to persuade the U.S. Supreme Court to take up the case.
"It was obviously a disappointing decision, but I don't think it's going to be the end of the road in this case," said Michael Bindas, a senior attorney with the Arlington, Va.-based Institute for Justice, which represented three Douglas County families defending the voucher program. "In resolving the state constitutional question, the Colorado Supreme Court created a federal constitutional problem."
On a different issue, the justices ruled 6-1 that voucher opponents could not challenge the program under a school finance law.
The significance of Monday's decision stretches beyond Douglas County. A decision upholding the program would have opened the door to similar initiatives statewide.
The district says its legal costs to date are about $1.2 million, which have been covered by private donations.
Those expressing disappointment in the ruling include Republican state Attorney General Cynthia Coffman, who in a statement said school districts "now have one fewer tool to support parents in choosing the education that best fits their children's needs."

Denver Colorado area real estate -- Darrick Kizlyk -- Realtor at EXIT Realty DenverTech Center and EXIT Realty Pikes Peak. Darrick Kizlyk is your relocation expert using his training in education, geography, and real estate for Denver, Colorado Springs, and the southern bedroom communities of Parker, Castle Rock, Larkspur, and Monument. Call me for all your sales needs or let me get you into the house of your dreams! Darrick Kizlyk 719-360-3935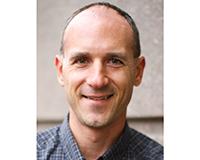 With 12 years in public education as a teacher and 3 years as a Realtor, I bring that background to help educate home buyers and sellers along the Front Range from Denver to Colorado Springs and up th....