Unsurprisingly we are seeing an influx of growth that can seem overwhelming to Homebuyers looking for their dream home on a budget. Did you know that there are several counties in the Denver Metro that offer various amounts of homeowners incentives to new home buyers looking ? According to this BizJournal.com ARTICLE, this single county in Colorado is among one the very wealthiest. Don't shy away. While Douglas County is the 5th wealthiest in the nation for average home incomes, it also has one of the largest home owner incentive programs!
That's right, Douglas County Colorado will offer home buyers incentives up to $16,000 towards your home purchase!$!$!$!$! That's a lot of DougCo Dough! As you venture out and start your home search, remember that it is the duty of your trusted agent to diligently provide you with the resources for your next big move. This includes finding you the best purchase price, complete with incentives such as this one and premium lending resources. Naturally, not every home will qualify, as not every county will offer an incentive, so please save yourself some time and money; Call me today and see if your search qualifies.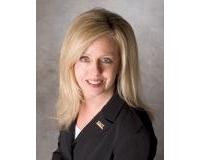 As a Full Time real estate agent for the past 23 years, Sheryll has helped hundreds of home owners in Colorado buy and sell their homes. Sheryll's easy going, no pressure style and her in depth knowl....