If you are considering selling your current house and moving to a larger one, you may be surprised at the current positive equity you have in your home. Positive equity is the difference between your home's appraised value and your current mortgage balance. When you purchase a home and make a down payment, you are creating immediate positive equity. Each mortgage payment following the initial down payment then increases your positive equity on the home. Additionally, when your home increases in value, your positive equity grows.
Keeping Current Matters reported from CoreLogic's Equity Report that 91.5% of homes in the U.S. have positive equity on their homes. Out of that 91.5%, 72.6% have significant equity, which is defined as equity greater than 20%.
The best way to learn if you have positive equity on your home is to have your home appraised. Your home may be worth more than you think. If you have been considering moving into a larger home or living in a different place, the real estate market is hot! I would love to meet with you and help you understand the equity you have on your home, as well as refer you to one of my trusted professional appraisal partners. Call me today to set up an appointment.
Denver Colorado Realtor - Shae Bordewick. As an experienced real estate agent and a certified negotiation expert, I help buyers and sellers achieve the best price and terms possible. I work throughout the Denver Metro area, but I specialize where I call home, Littleton Colorado. Feel free to call me for a complimentary marketing consultation and let me show you how I can maximize your return on your real estate investment. Shae Bordewick 720-837-191 or email me at shae@exitrealtydtc.com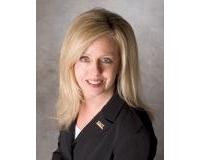 As a Full Time real estate agent for the past 23 years, Sheryll has helped hundreds of home owners in Colorado buy and sell their homes. Sheryll's easy going, no pressure style and her in depth knowl....