So are you watching the housing market or looking at homes on websites? I bet you know someone who bought a home recently. Well they are taking advantage of the great opportunity in todays housing market. How you ask? Consider this, if your are paying rent of $1,000 per month and have been doing this for 5 years you have paid $60,000 towards someone else's mortgage you will never see that money again. Once more, I just spoke with a renter who as paid out over $100,000 in rent in recent years. This is money that could of gone towards a home purchase. Don't be left behind! So here is why you need to get off the "fence" and not left behind. Interest rates are very good and you pay less for the money you purchase with. Waiting will cost you money as interest rates go up. There are many programs available to assist you purchase with down payments and or closing costs. You can keep your savings and purchase at the same time. Your rent money now goes into your new home and not someone else's property. Oh, has your rent gone up again? It will continue to. Stop paying someone else's mortgage.
Owning your own home allows you to invest the money you had paid in rent. Will you be left behind paying rent monies you will never get back? Or have your money in the home you live. At the time of your choosing the home you own can be sold at which time you have the opportunity to pull out the money you had paid for the home. How many more thousands of dollars are you going to pay out with no return? Call me today, 303-929-1830 to get started. Buy your new home this year!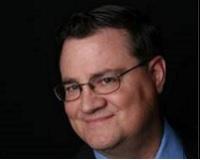 13 years Experiance with sales involving all types of buyers and sellers needs. Single family home, town-home or condos no matter the need or location through out the greater Denver area and all surro....