There are few events in life more difficult and trying than ending a marriage. The divorce rate in America is high and it's frequently reported that 50% of marriages end in divorce.
For many people going through a divorce their house is the single largest asset of the marriage. Deciding what to do with the home is often a major issue in a divorce. There are a few different options to consider when splitting the marital home.
One option is for one spouse to keep the house and buy out the other spouse's share. Another option is for one spouse to be granted exclusive use of the home for a specified period of time, usually when the youngest child turns 18, after which the house will be sold and the proceeds divided at that time. If neither spouse wants to stay in the family home, or if neither can afford to buy out the other, you can put the property on the market and try to get the best possible price for it.
During a divorce, you have a lot going on, and a lot to consider. You shouldn't take on the task of selling your home yourself. You may have disagreements with your spouse about the selling price or other issues. By working with a real estate professional, you'll both have a neutral third party who can help you determine the market value of your home as well as handling the marketing of your home.
Above all else in a divorce you are going to want to work with a Realtor that has great communication skills.
Given there are two parties involved who might not be sharing the same roof anymore, you are going to want to work with someone who understands the nature of divorce and all the feelings that come along with it. It's imperative for the real estate agent to have a certain level of patience as communications will more than likely be repeated multiple times.
Selecting a Realtor is a process that should be done together. What I have experienced is that if one party selects who they want to interview, the other party may feel slighted in the process. The natural instinct is to feel that the Realtor is going to play favorites.
When I am hired to represent a couple in a divorce I want them both to be present for any interviews that take place. I want them to know that I represent both of them equally. The goal is to get the best price and terms in the shortest amount of time with the least amount of headaches.
There's no question or disagreement between you and your spouse that if you're selling the house, you want to get top dollar. Market values have increased in the Denver Metro area for the last three years. It's a strong seller's market and homeowner's are getting top dollar and often receiving multiple offers.
Keep in mind getting the house ready to get top dollar can be the most difficult part of the sale process. There's often some work that needs to be done—cleaning, de-cluttering, minor repairs, painting, and the like—before the house is ready for the photographer and to be shown to potential buyers. If both of you have moved out by the time you put the house on the market, you can leave the place to be staged by the agent. If one of you is still living there, you'll need to get things cleaned up, get the clutter out of the way, and possibly remove some of the furniture.
If you need to sell your Colorado home fast and you're not prepared (emotionally/financially) to make repairs there's an option available for that as well. I work with investors that pay cash for homes, they can close quick and they purchase the home "As Is" - no repairs, cleaning or painting necessary.
Creating an atmosphere of trust where either party can call me at anytime is very important. Getting a divorce is stressful enough as it is. Adding a home sale on top of it can make you feel like your life is totally upside down. Making the home sale process go as smooth as possible is always one of my missions.
Call, text or email and we can set an appointment to determine the best option for your situation.
Denver Colorado Realtor - Shae Bordewick. As an experienced real estate agent and a certified negotiation expert, I help buyers and sellers achieve the best price and terms possible. I work throughout the Denver Metro area, but I specialize where I call home, Littleton Colorado. Feel free to call me for a complimentary marketing consultation and let me show you how I can maximize your return on your real estate investment. Shae Bordewick 720-837-191 or email me at shae@exitrealtydtc.com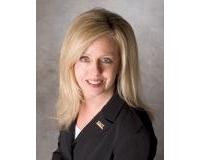 As a Full Time real estate agent for the past 23 years, Sheryll has helped hundreds of home owners in Colorado buy and sell their homes. Sheryll's easy going, no pressure style and her in depth knowl....