Buyers always think of foreclosures on short sales as a sweet, sweet deal. But discount-priced foreclosures and short sales can come with a raft of expensive problems.
1. Ignoring property problems. Empty foreclosure properties may suffer from issues that arise from neglect: leaks, mold, termites, thieves, squatters and filth because the property sat vacant for weeks, months or years before purchase.


2. The buyer of a foreclosure is essentially starting from scratch when it comes to determining the property issues. Banks are typically exempt from providing the disclosure statement typically required of a traditional seller

3. Short sellers will fill out the disclosure form. But while short sellers are motivated to sell and repair their credit, they could have skimped on essential maintenance of the roof, furnace, air conditioner and hot water heater.
4. Do not skip the home inspection. Even if most foreclosures and short sales sell "As Is" skipping the home inspection might result in renovation costs that you are not prepare for. Ask for repair estimates when an inspector notes a problem, or do some research online later that night.
5. Do not ignore legal and insurance information. Because bank-owned properties often sell as is without disclosure, buyers need to do a little extra research on the home's status.
6.
If the property is in a flood zone, you may pay thousands yearly in additional insurance costs, and you may find it difficult to resell the property.
7. Ensure that all renovations have been permitted and approved. Check with the local planning department and make sure there aren't any neighbors with plans to build an enormous house or to demolish an existing one. Any nearby plans or work would normally be known and disclosed by the seller, but not in the case of a foreclosure.
8. Short sale and foreclosure homebuyers need to be aware that the sale won't necessarily close as quickly as it would for a traditional home. The short seller's lender must grant approval of either foreclosure terms or a short sale price which is less than the short seller owes. Even so, troubled banks may be overwhelmed with foreclosures and slow to respond.
9. Sometimes legal troubles can also influence closing. There could be unresolved liens that could take more than 6 months to resolve.
10. Don't assume you're getting a great deal in today's real estate marketplace. Think of yourself as an investor. Consider the house's condition, inspection, price and value dispassionately.
Denver Co Real Estate- Luba Jeltov
I specialize in Denver Colorado and surrounding communities of metro Denver area. If you are selling your home I will make sure you get TOP dollar. If you are looking to purchase a home I will make sure that you get the best deal possible. Please contact me directly via phone or text at
303-817-6818
.

Luba Jeltov
Exit Realty Chery Creek
Direct: 303-817-6818
Email: luba@exitrealtycherrycreek.com
www.lubasellsdenver.com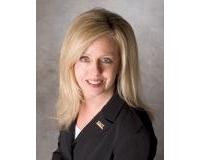 As a Full Time real estate agent for the past 23 years, Sheryll has helped hundreds of home owners in Colorado buy and sell their homes. Sheryll's easy going, no pressure style and her in depth knowl....