How hot is the real estate market in the Denver area these days?
So steamy that buyers are routinely writing offers above the asking price, and often way above it. According to theDenver Metro Association of Realtors, offers of rom $10,000 to $50,000 over list are far from uncommon.
"Buyers run from listing to listing, trying to avoid being eaten by the competition," the DMAR notes. "It's certainly a challenging task since buyers must also avoid being trapped in a corner where they feel desperate to write offers well above list price, or opt to waive inspection and appraisal contingencies in order to compete."
The result is likely to be the "rapid appreciation of metro Denver housing prices."
Facts and figures backing up these assertions can be found in the April 2015 Denver Metro Real Estate Market Trend Report, which also lists the number of single-family homes and condos sold in eleven metro-area counties during the first three months of this year.
Where is the demand highest? Find out in the photo-illustrated county countdown below, followed by the trend report, which features scads of additional information for anyone thinking about buying a home.
Number 11: Gilpin County
Single Family: 14
Condo: 1
Residential: 15
Clear Creek County. YouTube file photo
Number 10: Clear Creek County
Single Family: 34
Condo: 4
Residential: 38


Number 9: Park County
Single Family: 77
Residential: 78
Number 8: Elbert County
Single Family: 92
Residential: 93
Number 7: Broomfield County
Single Family: 133
Condo: 39
Residential: 172
Boulder County. YouTube file photo
Number 6: Boulder County
Single Family: 202
Condo: 61
Residential: 263
Douglas County. YouTube file photo
Number 5: Douglas County
Single Family: 1,112
Condo: 203
Residential: 1,315
Adams County. YouTube file photo
Number 4: Adams County
Single Family: 1,064
Condo: 254
Residential: 1,318
Jefferson County. YouTube file photo
Number 3: Jefferson County
Single Family: 1,307
Condo: 431
Residential: 1,738
Number 2: Arapahoe County
Single Family: 1,331
Condo: 736
Residential: 2,067
Denver County. YouTube file photo
Number 1: Denver County
Single Family: 1,401
Condo: 1,029
Residential: 2,430
If you are looking for a home in these areas feel free to contact me for all the current listings! The good ones go so fast! If you Own a home in these areas I would be happy to do a no obligation Market Analysis and show you what your home would be able to sell for with the current market conditions!

Denver Colorado Real Estate Professional -Michael Steffen
Michael is a motivated realtor specializing with investors and new home buyers located in the following areas; Denver, Arvada,Aurora and surrounding areas. Michael Steffen uses advanced internet marketing to insure your property gets maximum exposure and holds a high value of ethics in his work to ensure the ideal scenario for everyone! For help with buying or selling a property call 303-981-2750!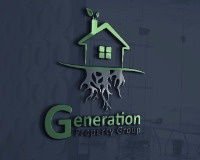 My name is Michael Ross Steffen. I'm an Exit Realty Cherry Creek Agent in the Denver metro area. I specialize in advanced marketing, buying, selling and investing for seasoned, as well as first time....