By: Caitlin Hendee
Denver Business Journal 10/8/14
In Denver, we never get enough of hearing how great it is to live 5,280 feet above sea level.Well, here's one more notch to add to the old belt.The Mile High City slides into the 10 best state capitals to make a home, in the No. 10 spot, according to a ranking released Tuesday by SmartAsset, a financial services website."For those who prefer an urban lifestyle but love the outdoors, the Mile High City offers the best of both worlds," New York-based SmartAsset said in the study.With a population of 2.5 million, Denver was also the largest city to place in the top 10.SmartAsset used five factors to determine the best state capitals to find a home:
Violent crime per 100,000 people.
Property crime per 100,000 people.
Unemployment rate.
Discretionary income (Average annual income minus average yearly rent for a two-bedroom apartment).
Number of dining and entertainment establishments per 10,000 people.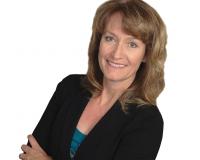 My name is RaNae Urso and I specialize in residential sales and buyer representation in the Denver Metro area. I have been in the real estate business over 14 years of my 30 years in Colorado. I enjo....