Denver rents for new residents grew by 10.2 percent in the past year, with only two other major cities having higher growth rates, according to new research.
Research by Texas-based RealPage Inc.and MPF Research indicates that only rents for new residents in Oakland (11.8 percent) and Portland (11.3 percent) grew more than Denver.
That was well above the national average increase of 5.2 percent, according to the research.
Denver Colorado Realtor -Michael Steffen
Michael is a motivated realtor specializing with investors and new home buyers located in the following areas; Denver, ArvadaAuroraBennettByersCastle PinesCastle RockCentennialCherry Hills VillageColumbine ValleyDeer TrailDenverElbertEnglewoodFranktownGreenwood VillageHighlands RanchLarkspurLittletonLone TreeParkerSedaliaSheridanStrasburgWatkins, Wheat Ridge, Lakewood, Castle Rock, Thornton, Westminster, Evergreen, Golden. Michael Steffen uses advanced internet marketing to insure your property gets maximum exposure and holds a high value of ethics in his work to ensure the ideal scenario for everyone!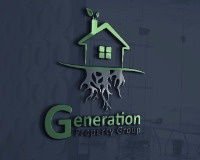 My name is Michael Ross Steffen. I'm an Exit Realty Cherry Creek Agent in the Denver metro area. I specialize in advanced marketing, buying, selling and investing for seasoned, as well as first time....