Real estate sales reports for January 2015 are now available and the numbers are staggering. Reporting on the 7 Metro Denver Counties: Adams, Arapahoe, Broomfield, Denver, Douglas, Elbert and Jefferson.
There are currently 3,863 Active listings for Attached and Detached units currently for sale in the 7 Metro Denver Counties, this is just inches above the record for the least amount of homes for sale.

The most number of active single family attached and detached units on the market was in June of 2006 with just under 32,000.

There were 3,631 homes placed under contract in January of 2015, to create a "balanced market" we would need to have 21,786 active units to offset the demand.

We only have 6.1% of the required inventory to support the amount of demand based on sold properties in Denver, or there is an 93.9% deficiency in inventory.

At the current rate of demand, we will run out of homes to sell in approximately 28 days if nothing new comes onto the market. Historically the least amount of new homes enter the market between December and February. This creates an environment where houses will sell at a premium price due to lack of inventory.
Demand remains high with current inventory pointing to a seller's market. Now is a great time to consider listing your home and taking advantage of the upward trends.
If you are thinking about selling, contact me today.
Denver Colorado Realtor - Shae Bordewick
As an experienced real estate agent, I understand what it takes to successfully market and sell homes in the least amount of time for the most amount of money. I work throughout the Denver Metro area, but I specialize where I call home, Colorado. Feel free to call me for a complimentary marketing consultation and let me show you how I can maximize your return on your real estate investment. Shae Bordewick 720-837-191 or email me at shae@exitrealtydtc.com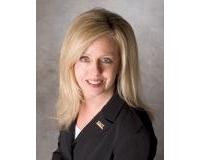 As a Full Time real estate agent for the past 23 years, Sheryll has helped hundreds of home owners in Colorado buy and sell their homes. Sheryll's easy going, no pressure style and her in depth knowl....