Fewer and fewer home owners in the Denver Metro area are upside down on their home mortgages due to such a strong home price appreciation in the past few years.
Denver leads the nation in homes that are worth more than what is owed on the mortgage! 83.7% of homes going into foreclosure in the Denver Metro Area have positive equity versus only 42.4% nationally. Other cities rivaling Denver is Austin, Texas; Honolulu; and San Jose.

Director of Housing counseling with Denver-based Brothers Redevelopment that oversees the state's foreclosure hotline stated " It is something we have seen happening more than we have EVER seen before"

Denver County Clerk and public trustee Debra Johnson said 70% of homes in foreclosure going to auction in Denver this year have sold more more than the amount due to the lender.

This in turn has generated "overbid" proceeds for borrowers ranging from a few hundred dollars to tens of thousands!

Leading the entire nations with 72% of homes currently in foreclosure have positive equity according to RealtyTrac.

Positive equity in theory should allow the owner to sell, pay off the mortgage and avoid the discounts commonly associated with an auction sale by a public or private trustee.

A borrower who shows positive equity on paper may not be liquid enough to see a traditions sale through or a homeowner seeks loan modifications but don't complete the applications properly, thinking the foreclosure clock has stopped when actually it was still moving forward.
As of May, only .34% of homes in the Denver Metro area were in some stage of foreclosure, compared to 5.74% in February 2010.
Only 4.6% of homes in Denver metro met the definitions o f being seriously underwater meaning the mortgage on the home was 125% or more of the market value.
Nearly one out of five home owners in Denver metro, 19.2% are "equity rich" which defends a home that is worth twice or more than the debt owed!
Interested in purchasing a home? Click HERE to search listings for free!
Denver Colorado Real Estate Professional -Michael Steffen
Michael is a motivated realtor specializing with investors and new home buyers located in the following areas; Denver, Arvada,Aurora and surrounding areas. Michael Steffen uses advanced internet marketing to insure your property gets maximum exposure and holds a high value of ethics in his work to ensure the ideal scenario for everyone! For help with buying or selling a property call 303-981-2750!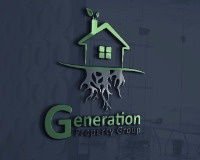 My name is Michael Ross Steffen. I'm an Exit Realty Cherry Creek Agent in the Denver metro area. I specialize in advanced marketing, buying, selling and investing for seasoned, as well as first time....