Can you believe Denver is the 11th most expensive city in the US to rent in? It is only around $150 cheaper to rent in Denver than in cities such as New York. The scary thing is Denver had the highest rent increase rate in the US and due to an extreme shortage of housing we are expecting to have double digit rent increase this year and 2016 as well.
According to Zillow, the online real estate database company founded by two former Microsoft executives, the numbers speak for themselves. Data shows that U.S, renters spent a combined $441 billion on housing in 2014 with rents continuing to outpace incomes.
When looking at the 50 largest metros in the U.S. it is surprising to note that a comparison of average quantity renters paid per month ranked by city had San Jose, California leading the list with renters paying on average $1,807 per month. The top 20 list of the most highly-priced metro areas for renters has four of the top five located in California with San Jose #1 ($1,807), San Francisco #2 (1,598) , San Diego #4 (1,362) and Los Angeles #5 ($1,308). The only east coast city to break into the top five was Washington D.C. at number three at $1,428.

Denver Co Real Estate- Luba Jeltov
I specialize in Denver Colorado and surrounding communities of metro Denver area. If you are selling your home I will make sure you get TOP dollar. If you are looking to purchase a home I will make sure that you get the best deal possible. Please contact me directly via phone or text at 303-817-6818.
Luba Jeltov
Exit Realty Chery Creek
Direct: 303-817-6818|
Email: luba@exitrealtycherrycreek.com
www.lubasellsdenver.com
A complete list of the top 20:
Rank

Metro

Avg. Monthly

Rent Payment

Rank

Metro

Avg. Monthly

Rent Payment

1

San Jose, CA

$1,807

11

Denver, CO

$1,066

2

San Francisco, CA

$1,598

12

Baltimore, MD

$1,047

3

Washington, DC

$1,428

13

Sacramento, CA

$1,029

4

San Diego, CA

$1,362

14

Austin, TX

$1,008

5

Los Angeles, CA

$1,308

15

Chicago, IL

$991

6

New York, NY

$1,228

16

Portland, OR

$977

7

Boston, MA

$1,197

17

Virginia Beach, VA

$949

8

Seattle, WA

$1,154

18

Philadelphia, PA

$936

9

Miami-Ft. Lauderdale, FL

$1,127

19

Orlando, FL

$931

10

Riverside, CA

$1,075

20

Minneapolis-St. Paul, MN

$927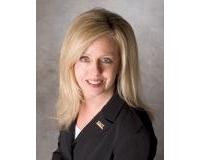 As a Full Time real estate agent for the past 23 years, Sheryll has helped hundreds of home owners in Colorado buy and sell their homes. Sheryll's easy going, no pressure style and her in depth knowl....