A Foreclosure in 2008 was only the beginning of the pain for many...
The residents of Metro Denver who lost their homes to foreclosures back in the sub prime mortgage crash, are standing by while the properties they once owned are skyrocketing in value.
Zillow has done a study calculating the Denver real estate property value increase since it hit its lowest point in 2008. Zillow Specifically focused on the appreciation of foreclosed homes in several metro areas trying to get a true evaluation of what the increase was for the families affected most by the market downturn.

In 2007-2008, Some home values dropped 40% during the nationwide bust, and 16% remain below their peak values. The median value of all homes fell 22% during
the slump and remain 5% lower then their peak value.
In states like Nevada and Florida, home values went so low that many borrowers failed to make enough money to meet financial obligations despite years of robust appreciation. Many people have had to succumb to foreclosure to get out of a bleak financial situation.
Metro Denver offers an entirely different scenario. Foreclosed homes Denver in 2007-2008 fell 22% from their prior peak. Since 2008, Values have grown by 75% as opposed to 62.2% for all metro Denver homes.
That means that the homeowners who did everything to keep their homes during the downturn have benefited greatly. The homeowners that lost their homes due to foreclosure now have to stand by and watch, as the home they lost is now worth 75% more then it was the day they lost it 8 years ago.

What makes things worse is, Borrowers who have gone through foreclosure usually have a seven-year time period to wait before qualifying for a loan again. As a result, those former homeowners not only missed the rebound in home values, but had to absorb big rent increases as the housing market heated back up.
Now that many will be able to borrow again, they face a market that is much different then the one they left. A home that went for $200,000 at a foreclosure auction last decade now goes for $350,000 or more,and sells quickly when it comes on the market.
Taking Real Estate to New Heights...

Kevin Fletcher and is a Denver native working with Exit Realty of Cherry Creek. Kevin specializes in helping Buyers, Sellers and Investors with real estate transactions in the Denver Metro Area. Within Denver, I have intimate knowledge of the Park Hill, Stapleton, City Park, and Baker Neighborhoods. Kevin Fletcher can also assist buyers looking for Fix and Flips, and rental properties. I can help with securing financing, investment analysis, rehab, and property management.To get an expert opinion on what your home is worth, or for a Buyer consultation, Call/Text or Email Kevin Fletcher at 303-818-4130, Kevin@exitrealtycherrycreek.com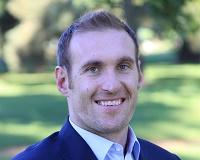 My name is Kevin Fletcher and I am a Denver native working with Exit Realty of Cherry Creek. I specialize in helping buyers, sellers and investors with real estate transactions in the Denver Metro Are....