October temperatures might have run on the mild side, but a big drop in sales and listings cast a chill on metro Denver's housing market, according to a monthly update from the Denver Metro Association of Realtors.
Buyers closed on 4,294 homes and condos last month, a decline of 17.5 percent from September and 11.4 percent fewer sales than in October 2015. Sellers listed 4,874 homes last month, down by nearly a tenth from the number of new listings in September.
October ended with 11.4 percent fewer homes available for sale than in September versus a more typical 5.8 percent decline across those two months. The decline was the largest in 30 years and put the inventory at a record low for October.
About three in 10 sellers had to drop their list price to get an acceptable offer, although that level was similar to the price drops measured the past two Octobers, according to the report.
"Price reductions are being seen across the board as sellers adjust to the cool down," Steve Danyliw, incoming chairman of the DMAR Market Trends Committee, said in the report.
Uncertainty around the election might be leaving some buyers and sellers in a holding pattern. But Danyliw noted that some buyers are anxious to lock in a sale before interest rates rise in December.
The median price for single-family home sold in October was $380,000, flat with September and 9.5 percent higher than a year ago. The average price was $440,184, up 0.15 percent from September and up 9.3 percent from a year-earlier.
Median condo prices also flat-lined in October versus September at $245,000, but were up a robust 15 percent from a year earlier. The average price of a condo sold, at $293,678 was up 2.5 percent month-over-month and 11.8 percent year-over-year.
Listings spent an average of 32 days on the market, unchanged from the average days on market in September and in October of 2015.
Call me to learn more about the real estate process, the state of your local market and to help you buy or sell a home. I'm always happy to answer any and all questions. To determine the value of your home click here or call / text Ray Sage at (720) 933-4729 for your complementary home valuation.
Ray Sage, REALTOR
(720) 933-4729
www.DenverRealEstateByRay.com
Thinking of selling your home? CLICK HERE for an instant valuation of your home - FREE!
Thinking of buying a new home? Click to start your new home search: Aurora, Denver, Highlands Ranch, Littleton, Lone Tree, Englewood, Castle Rock, Golden, Lakewood, Thornton, Westminster, Parker
* Content provided courtesy of Fairway Independent Mortgage and Lorie Jackson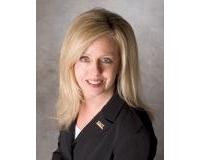 As a Full Time real estate agent for the past 23 years, Sheryll has helped hundreds of home owners in Colorado buy and sell their homes. Sheryll's easy going, no pressure style and her in depth knowl....