Trying to purchase a home in the Greater Denver Area or one of the surrounding communities? Well you had better have your act together as the average home is only on the market for 20 days. If you are not pre-qualified with a home mortgage lender then you are not a real home buyer. Sorry, you are wasting you time, but if that is what you like have fun. The real home buyer in the Greater Denver Home Purchasing Market has his pre-qualification from a good mortgage lender in hand while he or she is viewing homes. Also needed is your check book. You had better be ready to write your offer to buy a home Earnest Money Check. No seller will think any offer without a Earnest Money Check is a real buyer. Now with that do not think the minimum amount will be good when you write your Earnest Money Check. Nope, the average home for sale is seeing several offers. I ask you, how many offers do you think for the same home you want to buy are increasing the amount to beat out other offers to buy. Yes that's correct, damn those other buyers how rude is that? So the buyer who looks stronger to the seller is the buyer who gets their offer accepted. Be prepared to increase your Earnest Money to show strength in your ability to complete the home purchase in the Denver Home Purchasing Market. OK you have a good 1, 2 punch to start your Denver Home Purchase. You need a great knockout punch now. That will be your ability to close quickly. So you want to have a great lender servicing your loan. A lender with fast in house under writing, a lender that works quickly and that is available for you when you need to talk with the. You need to have your funds available to close quickly, your down payment, loan approval. When writing your offer project dates that will be of interest to the seller and keep those date deadlines. Fast and quick in the Denver Home Purchasing Market are a must for a successful home purchase.
Good luck in the Denver Home Purchasing Market and contact a EXIT Realtor at youcanbuytoday.com . http://youcanbuytoday.com/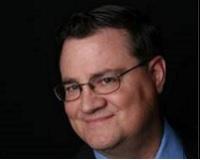 13 years Experiance with sales involving all types of buyers and sellers needs. Single family home, town-home or condos no matter the need or location through out the greater Denver area and all surro....