Explore the wildlife; visit some of Denver's most exciting wildlife attractions…..

Denver Zoo
Just minutes from downtown Denver in City Park you will find The Denver Zoo, home
to 4,000 animals representing 750 species. The new $50-million Toyota Elephant Passage
is an amazing experience. You are up-close with only a few feet of water between you and
the rhinos and elephants. The Elephant Passage is the largest elephant habitat in North America. Wildlife Experience
Just head about ten miles south of Denver to Parker Colorado. In the very spacious 111,000- sq. ft. you
will find a fun and educational environment for the entire family. Some of the attractions include natural
history and art galleries, photo exhibits, classes, and other events and activities. But don't miss
the 315-seat Extreme Screen Theater where you can escape on (virtual) journeys around the world! Downtown Aquarium
Home to over 15,000 mammals, plants and fish including stingrays, sharks and swimming Sumatran
tigers. Take the 12 minute Ice Age 4-D Adventure Ride, fun for the whole family or dine in the Aquarium's restaurant where you are seated around a 50,000 gallon tank with floor to ceiling viewing.
A great day for fun and learning! The Wild Animal Sanctuary
Located 30 miles northeast of Denver, this is the largest carnivore sanctuary in the Western Hemisphere
with over 290 rescued wolves, bears, tigers and lions, including 25 lions rescued from circuses and private zoos. Take a walk on The Mile into The Wild Walkway where you can see lions, tigers and bears
roaming free in wide open spaces. The Wild Animal Sanctuary is the only facility in the United States with free roaming acreage for large carnivores. Thank you Wild Animal Sanctuary for all your hard work
creating wonderful habitats for these incredible animals.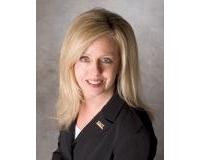 As a Full Time real estate agent for the past 23 years, Sheryll has helped hundreds of home owners in Colorado buy and sell their homes. Sheryll's easy going, no pressure style and her in depth knowl....