Adjusted for inflation to 2016 numbers, domestic airfares from Denver averaged $570.90 in 1995 - DIA's first year of operation. Today the average airfare is $311.95 - a 45% drop. The year before DIA opened average airfares were $666.99. The addition of Frontier Airlines with Denver as a hub in 1994 and the arrival and subsequent large expansion of Southwest Airlines in 2006 have greatly increased competition from the Mile High City bringing a corresponding dramatic drop in airfare. Fares have dropped on average 25% since Southwest Airlines first moved into DIA. Of the 6 busiest airports in the United States, Denver had the cheapest average airfares in the last quarter of 2016 -- the most recent figures.
While these figures represent average domestic fares, two new international airlines will soon be using DIA. Norwegian Airlines, a low cost carrier, will compete with British Airways on direct flights to London - likely bringing the cost of heading over the Atlantic Ocean cheaper. Last week, Copa Airlines, based in Panama, announced a direct Denver - Panama City, Panama flight. These new airlines increasing competition and routes from Denver show DIA's importance not only as a domestic airport, but also increasingly on the international stage.
Denver Colorado area real estate -- Darrick Kizlyk -- Realtor at EXIT Realty DenverTech Center and EXIT Realty Pikes Peak. Darrick Kizlyk is your relocation expert using his training in education, geography, and real estate for Denver, Colorado Springs, and the southern bedroom communities of Parker, Castle Rock, Larkspur, and Monument. Call me for all your sales needs or let me get you into the house of your dreams! Darrick Kizlyk 719-360-3935

You can also text Kizlyk to 85377 to get my mobile business card direct to your phone.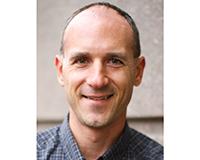 With 12 years in public education as a teacher and 3 years as a Realtor, I bring that background to help educate home buyers and sellers along the Front Range from Denver to Colorado Springs and up th....