Denver Business Journal
Bankrate.com was out Monday with new research on the metro areas where wealth creation is the strongest. The San Francisco Bay Area came out on top.
The study ranked 21 large metro areas in five categories: savable income, human capital, debt burden, home ownership and access to financial services.
The nation's highest savable income is a big part of San Francisco's #1 overall ranking. The average Bay Area resident can sock away $16,657 per year, almost twice the national average, after subtracting local expenses from incomes. While it's a very expensive place to live, there are plenty of high-paying jobs, so residents are able to keep their non-mortgage debts low (5th-lowest among the 21 markets) and their credit scores high (2nd-highest).
Minneapolis/St. Paul is second-best overall (aided by the lowest average unemployment rate over the past five years), Washington, D.C. is third (only San Franciscans are able to save more), St. Louis is fourth (it offers the best access to financial services) and Detroit is fifth (it has the highest home ownership rate and the lowest non-mortgage debt burden).
Riverside/San Bernardino, Calif. came in last overall and in four subcategories: GDP per capita, average unemployment rate, average credit score and bank branches per 100,000 residents. Miami is the second-worst place to get rich (subtracting its average expenses from its average income results in a loss of $3,613 per year, worst in the nation by far). Tampa, Atlanta and Houston are third-, fourth- and fifth-worst, respectively.
"Different metro areas affect households' abilities to amass wealth in different ways," said Bankrate.com analyst Claes Bell, CFA. "In some metro areas, like San Francisco, home ownership can be prohibitively expensive, but higher-than-average salaries can help residents stash more money away in tax-advantaged retirement accounts. On the other hand, Minneapolis-area residents don't earn as much, but the area's affordable housing and recovering real estate market provide opportunities to build wealth over the long term through home equity."

Denver Colorado area real estate -- Darrick Kizlyk -- Realtor at EXIT Realty DenverTech Center and EXIT Realty Pikes Peak. Darrick Kizlyk is your relocation expert using his training in education, geography, and real estate for Denver, Colorado Springs, and the southern bedroom communities of Parker, Castle Rock, Larkspur, and Monument. Call me for all your sales needs or let me get you into the house of your dreams! Darrick Kizlyk 719-360-3935

You can also text Kizlyk to 85377 to get my mobile business card direct to your phone.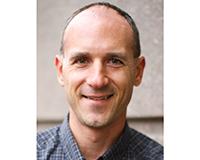 With 12 years in public education as a teacher and 3 years as a Realtor, I bring that background to help educate home buyers and sellers along the Front Range from Denver to Colorado Springs and up th....