Thank you to those of you who took the time to mention your appreciation for the Olympic tv schedule and my newsletter last month. Well, here we are into March already. Is spring right around the corner?
Are you looking or do you know someone looking to sell? Now is the time to get the finishing touches down and make a move. Inventories are low and demand is up, creating a massive seller's market.
According to Forbes magazine, Denver is ranked sixth this year for population and economic growth in the nation.
Don't miss out -- if you have been thinking of selling -- don't delay!
So what do realtors do all day? Well, since it isn't golf season and the curling building isn't ready yet (that was a joke..!), I started a
business group
in the Monument area for anyone who wants to network their business. This week we will have a financial advisor discussing best business and individual practices. It is open to people from Colorado Springs to Denver. We meet Friday mornings, so please let me know if you would like to join!
If you want to keep up on the latest happenings along the Front Range, please check out my
blog page
. I will cover a variety of topics. There are already blogs from
schools
to home inspections to the
closures of 2 golf courses in northern El Paso county
. Expect me to have spotlights on particular nieghborhoods in the future. If there is anything specific you want to know, just ask! Much of the material will be original, bit I will also cull from the internet if I find something wide-reaching.
I feel like my creativity is lacking a little right now, so I am going to leave you with a thought. Starting March 16, I will be
curling in the Mixed Nationals event in Wisconsin Rapids, WI
. Never one to bypass a chance to save money, I came across a
promotion from Choice Hotels
where every 2 stays earns me a free night. So, for 8 nights couldn't I just change hotels every night and go back and forth between the Quality Inn and Sleep Inn and earn 4 free nights? Don't you want someone like that working for you buying and selling a house trying to maximize your money? I'll let you be the judge...
Happy March,
Darrick Kizlyk - Realtor
EXIT Realty DTC
719-360-3935
http://www.darrick.denverhomesearchnow.com/
Want to know your home's value?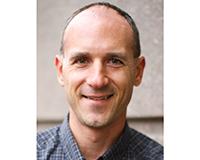 With 12 years in public education as a teacher and 3 years as a Realtor, I bring that background to help educate home buyers and sellers along the Front Range from Denver to Colorado Springs and up th....