I love crossover bar burpees. Said no one.

Anyone who is involved with Crossfit http://crossfit.com/ understands that sentence completely. As a matter of fact, you could add "said no one" to many of the activities in Crossfit. So why do people do it? I personally enjoy the intensity of the workout. I love hurting so good after a workout. I feel like I have really accomplished something. I go to the Crossfit located at 16312 E. Quincy Avenue in Aurora.
http://www.rxgymsoftware.com/CrossfitSouthAurora/
I invite you to read through the comments on the website and Facebook page (
Official Crossfit South Aurora page
). You may find some very good reasons why
you
want to join Crossfit.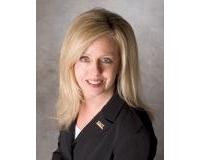 As a Full Time real estate agent for the past 23 years, Sheryll has helped hundreds of home owners in Colorado buy and sell their homes. Sheryll's easy going, no pressure style and her in depth knowl....