One of the age-old questions many buyers have when relocating to a new area -- what is the crime like? As a real estate professional, I cannot steer potential buyers into one area or keep them from another by law. Sure, you can research police statistics on areas, but what if you are looking around an entire metro area? Where do you even begin?
While not a perfect tool, this
website
can give buyers some peace of mind. Search census demographic information. Want to know the monthly climate for an area? What about the general motor vehicle theft, burglary, or murder rate risk? While it won't give you a sense of a particular neighborhood, it does search by zip code and so mapping out an entire area becomes quite easy. Want to compare two zip codes? You can do that easily too. It is also easy to compare your chosen zip code against the state overall and USA averages.
Need to find zip code maps? Just do a google search. For example: Colorado Springs zip code map or Denver zip code map.
An educated buyer is a confident buyer and I encourage all of my buyers to do their diligent research. When you have an arsenal of tools to make an educated home buying decision, it takes much of the fear out of what can be a very exciting, but also daunting process.
Denver Colorado area real estate
--
Darrick Kizlyk
-- Realtor at EXIT Realty
Denver
Tech Center and EXIT Realty Pikes Peak. Darrick Kizlyk is your relocation expert using his training in education, geography, and real estate for
Denver
,
Colorado Springs
, and the southern bedroom communities of
Parker
,
Castle Rock
, and Monument. Call me for all your sales needs or let me get you into the house of your dreams!
Darrick Kizlyk
719-360-3935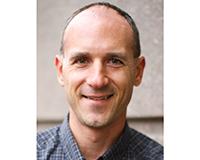 With 12 years in public education as a teacher and 3 years as a Realtor, I bring that background to help educate home buyers and sellers along the Front Range from Denver to Colorado Springs and up th....