It's no secret that a cluttered and disorganized closet can add stress to your life. Make the best use of your space with these organizational tips to create the closet of your dreams!
Make More Space
One of the simplest ways to make more room in your closet is to declutter and remove things that you aren't wearing. A good rule of thumb is to toss things that haven't been touched in a year or more. Your local Goodwill or Salvation Army would be delighted to have them! Another great way to make more space is to consider using space-saving hangers. These hangers are thinner than plastic or wooden hangers and also stop your clothes from slipping off of them.
Install Storage Solutions
Storage units that allow you to see your clothing and accessories can make a huge difference in closet organization. It's very likely that you are not wearing the items that you can't see in your closet space. Making everything visible can increase your wardrobe by bringing out things you didn't realize you had. Some simple storage unit solutions include:
Install shelves to store folded sweaters. If hung, sweaters can lose their shape, so placing them on a shelf will allow you to enjoy them longer.

Install large hooks for handbags. Durable hooks will help large handbags keep their shape and stay in good condition.

If you have the space, a lined drawer can be a great addition for jewelry. It will keep the jewelry in order as well as out of sight.

Install a shoe rack or cubby system to keep shoes organized. Shoes take up a large amount of room in closets, so the more they can be kept out of the way, the more space you will have in your closet.
Group Items Together
Your clothing needs to be organized in some sort of comprehensive manner to provide you with the tools to look great and make your morning routine easier. The best way to accomplish this is to group like items together by color, style, purpose, frequency of use, and/or occasion. Try separating your work clothes from casual clothes, formal wear from workout clothes, etc.
Add Lighting
Lighting is key to finding anything in a closet and making the space look larger. If it's in your budget, have an electrician install overhead lights and shelf lighting. If you'd rather opt for a DIY approach, use stick-on or screw-in battery operated LED lights to add the same effect.
Hiring a professional to organize and style your closet is another option. Depending on how much work they have to do, it could be a pricey endeavor, but it might be worth it if it is in your budget.
Call me to learn more about the real estate process, the state of your local market and to help you buy or sell a home. I'm always happy to answer any and all questions. To determine the value of your home click here or call / text Ray Sage at (720) 933-4729 for your complementary home valuation.
Ray Sage, REALTOR
(720) 933-4729
www.DenverRealEstateByRay.com

Thinking of selling your home? CLICK HERE for an instant valuation of your home - FREE!
Thinking of buying a new home? Click to start your new home search: Aurora, Denver, Highlands Ranch, Littleton, Lone Tree, Englewood, Castle Rock, Golden, Lakewood, Thornton, Westminster, Parker
* Content provided courtesy of Fairway Independent Mortgage and Lorie Jackson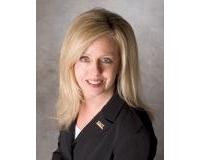 As a Full Time real estate agent for the past 23 years, Sheryll has helped hundreds of home owners in Colorado buy and sell their homes. Sheryll's easy going, no pressure style and her in depth knowl....