Are you ready for Tebowing?
From Yesterday's Denver Post by Woody Paige
Tim Tebow may come back to a professional football team, and it's not the NFL or CFL
By Woody Paige, The Denver Post

Posted: 02/23/2014 12:26:10 PM PST | Updated: about 4 hours ago


A second coming of Tim Tebow in Denver?WWTD?The possibility of the Mile High Messiah returning to play quarterback for Denver is mind-boggling, but not as far-fetched as it may seem.A new spring, outdoor professional football league has been created and financed. Tebow's reps have been approached about the former Broncos QB playing in the league, and a franchise most likely will be awarded soon to Denver. ESPN, which now employs The Big Tebowski, will televise league games.The A-11 Football League is officially open for business and has scheduled its inaugural championship game for July Fourth weekend in 2015.First, though, the A11FL will stage two "showcase" exhibitions this May and June at Raymond James Stadium and the Cotton Bowl between the Tampa Bay Bandits and the Dallas Wranglers. The league announced four other franchises — the New Jersey Generals, the Chicago Staggs, the LA Express and the Bay Area Sea Lions. A11FL teams will play 14 regular-season games from March-June in 2015, and five will advance to the postseason.So, what does all the rigmarole have to do with Denver?"We will have eight teams next year," A11FL commissioner Scott McKibben told me by phone Saturday afternoon from San Francisco. He acknowledged publicly for the first time: "Today, the leading candidates for the remaining two franchises are the Denver Gold and the (Detroit) Michigan Panthers. Obviously, we know of the popularity and history of pro football in Denver."Are you ready for some more football, Denver?Lest you forgot, Denver fielded teams in four other upstart pro football leagues.Earlier versions of the Generals, the Express and the Bandits were in the original spring league — the USFL — with the Denver Gold and the Michigan Panthers from 1983-85.Playing at Mile High Stadium, the Gold led the league in home attendance (averaging 41,735) the first season. Two years later, the USFL, urged on by Generals owner Donald Trump, voted to switch to a fall season. Instead, the USFL would fall.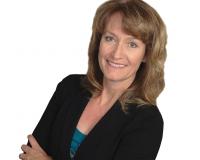 My name is RaNae Urso and I specialize in residential sales and buyer representation in the Denver Metro area. I have been in the real estate business over 14 years of my 30 years in Colorado. I enjo....