We are continuing our journey around beautiful Stapleton homes. I want to highlight the Cottages Collection by David Weekley Homes which is located in two of Stapleton's newest neighborhoods, Conservatory Green and Willow Park East!
Briefly about the developer. David Weekley Homes began in 1976 in Houston, Texas, and has grown to become the largest privately-held home builder in America. They are extremely passionate about their customers and building exceptional homes.
Their EnergySaver™ homes offer Homebuyers a unique combination of energy-efficient building techniques and principles to create a tighter home that is friendlier to you, the environment, and your pocketbook.
They have invested years researching and crafting the building process of ther EnergySaver homes to maintain affordability for the Homebuyers, while lowering their energy usage and minimizing their carbon footprint. It's more energy efficient. The benefits are endless. David Weekley's EnergySaver homes are built tighter, smarter and are constructed using the principles of building science. Because from now on, any home that isn't an EnergySaver home may be obsolete.
These EnergySaver™ homes feature 2 to 4 bedrooms, 2 car garages and numerous basement finish-out options to personalize your new home. David Weekley Homes has benefited from a strong record of financial stability, a focus on quality craftsmanship and excellent customer service. Weekley boasts an industry-leading multi-level warranty and offers EnergySaver™ homes.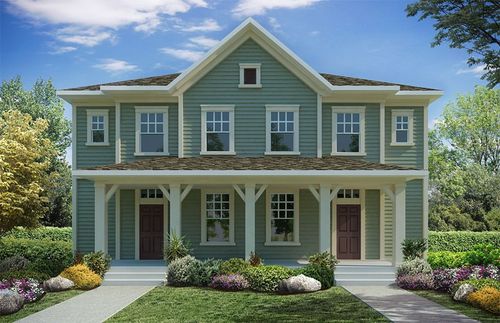 Cottage homes are available in a variety of exterior elevations and floor plans to suit any lifestyle. Still deciding where you new home would be? Let's tour these georgeous Green houses!

Homes For Sale - Tatiana Torres - Colorado Real Estate Broker
Your local Real Estate expert in Stapleton, Lowry, Park Hill and Cherry Creek areas. You now have free access to Exit Realty Cherry Creek Search Homes For SaleEngine!
Call me today and let's discuss how I can help you save $1000s when you buy, invest, or sell rel estate. Tatiana Torres 720-498-4414
Buying or selling a house can be an overwhelming and daunting process. Will my home sell? How much can I get for it? What can I afford to buy? All questions that need to be answered by a reliable and ....