Day 1: Ijmuiden, Netherlands. Here's all I know...
Archery Dodge Ball – 5 teams vs 5 teams on a unique twist on a classic playground game, teams will rotate eat game
* Kite Buggying – Imagine a go kart, but powered by how deftly you maneuver the kite connected to your vehicle for both speed and dexterity
* Kite Fighting – popularized in Pakistan (remember the best seller 'The Kite Runner') and made accessible to you in Ijmuiden. A round robin tournament will determine the winner.
Sounds like fun! Let's see if our team can pull it out and earn some points tomorrow starting at 9:45am! Thanks everyone for the support
_________________________________________________________________________________________________________________________________________________________________
Day 2 in the books. Busy until midnight on day 1 and I need my beauty sleep, so I had to wait until now. Survived the archery dodgeball with only a brief stint in the hospital (no, not really). It is a little disconcerting watching an arrow come at you from about 50 feet away even if they do have a rubber ball on the end and the rules are you can't move your feet, but only your body. I did come through unscathed - of course there was the obligatory shot that one of the other male competitors took to the groin because, well, isn't that what always happens in things like this! It was pretty funny.
Tackled some serious kite flying in the afternoon culminating in a race with a 4 string kite while seated in a buggy while it propelled you down the beach. Not as easy as it sounds!
Finished up with a team competition in an escape room yesterday evening. Today had us in Rotterdam, Netherlands for the bulk of the day. Teams of 4 out on the canals and river navigating our own little boat in scavenger hunt throughout the city. A little bizarre (or maybe a lot) that we were allowed to drive ourselves with no boating license in amongst large tankers and various other sizes of sea-faring transport. Our team rocked it pretty well and we all agreed it was definitely very cool. For the history buffs, Rotterdam was the most bombed city in Europe in WWII -- some 90% of the city was destroyed. The Dutch have some very fascinating ideas for modern architecture and many are on display in Rotterdam because everything is almost "new."
Writing this from Maastricht, Netherlands. Cool town, but I'm writing too much already. Tomorrow morning has us going underground with only a flashlight into a couple miles of tunnels used during WWII to investigate and answer questions...and there will be people hiding down there in the dark...some to help us and some not to...that's all we know...
The clue for Day 4 is we have to try to guess our next city: From Brussels airport via plane within 2h 20 min of flying time. So, if anyone has an educated guess - go for it. We get points for these. I have to submit mine by 9:00am tomorrow. If you haven't noticed, a 2+ hr flight can get you to most of western and central Europe..!
We have a couple professional travel bloggers in the group, one person writing for Conde Nast magazine, but I'm just writing for myself and I know a few people were curious and wanted me to blog - so feel free to post - it's fun reading the comments. If I get the energy, I'll post some pics - but I don't have many good ones because it is hard to get them while participating.
Denver Colorado area real estate -- Darrick Kizlyk -- Realtor at EXIT Realty DenverTech Center and EXIT Realty Pikes Peak. Darrick Kizlyk is your relocation expert using his training in education, geography, and real estate for Denver, Colorado Springs, and the southern bedroom communities of Parker, Castle Rock, Larkspur, and Monument. Call me for all your sales needs or let me get you into the house of your dreams! Darrick Kizlyk 719-360-3935

You can also text Kizlyk to 85377 to get my mobile business card direct to your phone.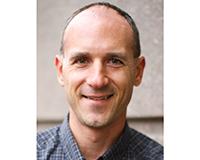 With 12 years in public education as a teacher and 3 years as a Realtor, I bring that background to help educate home buyers and sellers along the Front Range from Denver to Colorado Springs and up th....