For those who have been following my blogs for the last few months you know that I recently purchased a home that was built in 1982 and is in need of a little TLC. The home is sound, but some of the major components like furnace, air conditioner, windows, and dishwasher are all original. Overall, a perfect opportunity for my wife and I to get in and renovate to make it our own.
As excited as we are to renovate and make it our own, we are also making sure to be realistic and cost conscious. To do this we have begun searching around for deals at many of the local home renovation and improvement stores in the area as well as major appliance retailers. Stores like Appliance Factory Outlet, Home Depot, Floor & Decor, Carpet Exchange, Lowe's, Furniture Row, and Conn's are just some that we've looked at.
What we realized by going to multiple different stores is that it is EXTREMELY important to compare products at multiple locations. So, to help with that I have compiled some of my observations below to help in your search.
1. Appliance Factory Outlet:
They get you right off the bat by displaying their "Scratch and Dent" Specials out on the floor with drastic markdowns. Some top name refrigerators with minor damage, I'm talking dents on the bottom on the sides or even on the top, we're going for hundreds, sometimes over $1,000, off sticker price. Don't be fooled though, with a quick search online I found some of the same refrigerators in brand new condition at other retailers for only $100 more than the damaged items. What I learned was that AFO was inflating the "Original Price" to make it look like the scratch and dent specials were more amazing than what they really were. However, the selection in this store is awesome and sales people are informative, but not pushy, Downside: They only offer 6 months same as cash financing if you need it.
2. Floor & Decor: Overall, my favorite of the search so far for bathroom and flooring ideas. This store had everything, hardwood, manufactured, travertine tile, laminates, stone, sinks, etc. The prices here were also the best I found so far for flooring. A must visit if your thinking about renovating floors or a bathroom.
3. Home Depot/Lowes: I'm sure if you're reading this you have probably been inside these stores at least once in your lifetime. Here I found the least informed workers so far, but I was fine with that as I knew what I was looking for. It was at these stores that I learned about AFO deceptive pricing, but they did offer less of a selection. My recommendation would be to go here if you're in need of specific pieces for finishing or extended financing options.
4. Carpet Exchange: If you want to get overwhelmed, this is the place to go. Sales people were generally nice, a little pushy, but not not terrible mostly because they were all busy. I will say this, if you wan't a wide range of carpet options, this is the place to go. Prices were also very good in comparison, and if it's in stock you can get it installed in less than 48 hours.
5. Conn's: This was an American Furniture Warehouse with appliances and higher prices. My wife and I bought a couch from AFW over a year ago and we found the exact same one for more money at Conn's. Sales people were pushy, selection was limited, and overall didn't have much to offer. Avoid it.
6. Furniture Row: Take this for what you will, we were really in here looking for a new couch, but decided to check out their limited appliance selection. Their prices weren't terrible, but definitely elevated in comparison to others. Overall, I only recommend you go here if you want crazy good financing options.
I hope that this information helped you in some way. Follow my posts by liking me on Facebook and see what happens over the next few months with the renovation.

Matt Lawson is a real estate agent in Denver, Colorado who is a specialist in Aurora, Denver, Parker, Highlands Ranch, Littleton, and Castle Rock. Matt is a relocation expert who also specializes in assisting first time home buyers, investors, residential owners and buyers, and new construction. He will fight to get you the BEST DEAL possible whether you are buying or selling your home. You can contact Matt by phone at (303) 437-6103, email at Matt@exitrealtydtc.com, or by visiting his website at www.DenverTopHomes.Com.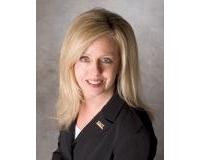 As a Full Time real estate agent for the past 23 years, Sheryll has helped hundreds of home owners in Colorado buy and sell their homes. Sheryll's easy going, no pressure style and her in depth knowl....