Common Mistakes When Selling Your House.
Here are some common mistakes sellers make. Some of these can be remedied quickly and easily. Others may take a little more work and money. The best thing to learn from these are don't take them personally. You are now selling your house not your home. Home is your next destination. Avoid these mistakes and sell your house.


Over-pricing your house. Everyone wants top dollar, but pricing your house above comparable properties on the market can hurt your sale. A property priced too high will sit on the market. Price your property competitively and sell your house.

Your house must be convenient to show. People want to see the house before they make an offer. Make your house easy to tour and your house will sell. This may also include removing clutter and items that over personalize the property. Pack some of those things now and save some work later. Get the house ready to sell and leave when there is a showing; people want vision themselves in the home.

Some things sellers don't address because they don't notice them. Pet odors can put off buyers, but sellers don't notice. Ask a friend or your agent for an honest opinion. Cooking certain foods can leave your house undesirable for buyers. Avoid cooking your favorites until you're in your new home. This is not a statement on how you live you are trying to appeal to the greatest amount of buyers.
Be willing to negotiate and make repairs. Sellers unwilling to budge, turns buyers off and can kill a deal. Address repair items before marketing your property and negotiations will go smoother. Negotiations are part of selling and buying
real estate
and your agent will guide you through them. Below is a link to more seller mistakes.
http://activerain.com/seller-mistakes
#House seller mistakes

Steve Dunbar

Exit Realty DTC

Englewood, CO 80112

303-246-0377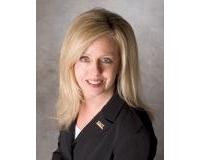 As a Full Time real estate agent for the past 23 years, Sheryll has helped hundreds of home owners in Colorado buy and sell their homes. Sheryll's easy going, no pressure style and her in depth knowl....