The Wells Fargo Center – you may know it as the Cash Register Building – is probably the most significant piece of 20th century architecture in downtown Denver. Its iconic curved roof defines the city's skyline and its creator, the legendaryPhilip Johnson, gives it the sort of international design pedigree that few buildings boast here.
The place is sacred in the design community and not messed with lightly, inside or out.
For that reason, Beacon Capital Partners, the real estate firm that now controls the 55-story landmark, took a sensitive approach to the building's just-completed lobby renovation. Its architectural interventions are mild — some interesting lighting fixtures, an elegant and sleek new reception desk and some other features – and don't detract from Johnson's post-modern sensibilities.
But Beacon went aggressive with the art, a daring move that serves well its goal of attracting new rental clients with a little first-floor flash, while recognizing that any old piece of corporate art wouldn't do at such a revered site.
,
The centerpiece is ESI Design's, massive, high-tech, video installation that projects an endless stream of visuals that change due to current weather conditions. ESI is headed up by artist Edwin Schlossberg, a celebrated artist (you may know him as Caroline Kennedy's husband) who has created interactive pieces for museums and commercial spaces for four decades.

Structurally, it's basic: just five separate and narrow strips, attached to the wall, that run from floor to ceiling. When they are projecting images, they stand out like stripes. When they are dark, they fade almost invisibly into the wall.Filling the entire height of Johnson's eight-story atrium, the lighted up work is probably the largest piece of public art in the city. And it is public. Because the lobby has glass walls and roofs, you can see the piece glowing from blocks away.
What they project is captivating — a half-dozen different, computer-enhanced motion segments, ranging from waterfalls to flocks of flying birds to live Instagram feeds to the weekly weather forecast.
The natural stuff is more interesting than it sounds because it is connected to electronic sensors and impacted by the local temperatures and wind velocity. For example, the amount of flow in the waterfall or the height of the birds in flight will adjust depending on the speed and direction of the wind outside the building. Because these variables change all the time, the video patterns are never the same twice.
The Instagram feeds are from local users of the photo-based, mobile app who signed on to have their personal accounts broadcast to the world on the least private screens in town. They give the piece an edge rarely seen in careful corporate settings. Beacon throws caution to the wind here because it can't really control the feeds, and thus, the images clients will see as they enter and depart the tower.
They can be provocative. There's nothing obscene, though the projections do veer into PG-13 terrain. But they feel real, and human, and full of personality.
This is a good thing for the building's renters, who won't have to suffer through the sterility of the image-less, meaningless things that often pass for lobby decoration in commercial buildings. It actually does make them stop and think, observe, evaluate, relate and connect to their community and the planet, all at once.
But it is also good for the city and sets a badly-needed example for Denver as growth pushes it into the big time.
Beacon stepped up here, spending decent sums, to hire qualified architects, builders and artists to make an object that reflect the present (there's another installation of paintings by Enoc Perez on site). It could have gone bland, but it went big. It pushed Johnson's concepts to the edge; he embraced the high-tech and the ostentatious and ESI does, too.The rapid expansion of Lower Downtown, and the success ofUnion Station and its surrounding development, has put the owners of upper downtown office towers in a panic as it gets harder for them to attract tenants. Lobby renovations have become common as a counterattack, though many of the completed projects feel dull and desperate; unimaginative attempts — often with gobs of expensive marble — to make buildings look up-to-date, but really pushing them back a few decades stylistically.

In doing so, Beacon kept a civic treasure safe from aesthetic ruin and gave us all something new to look at — you may know that as good corporate citizenship.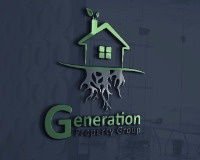 My name is Michael Ross Steffen. I'm an Exit Realty Cherry Creek Agent in the Denver metro area. I specialize in advanced marketing, buying, selling and investing for seasoned, as well as first time....