Colorado
was in the top 10 states on five of our metrics, and in the top 15 on the other three. As with many of the other top economies, Colorado's economy is highly diversified, and it especially boasts a strong aerospace sector and a huge amount of federal investment, such as the NORAD complex. Here are some of the metrics in which Colorado really shined:
Colorado saw 1.2% growth in its working age population from 2012 to 2013.
The state also had 2.8% growth in non-farm payroll jobs, adding 66,300 jobs between June 2013 and June 2014.
Colorado's GDP grew 3.8% year over year in 2013.
All in all, Colorado's economy is broadly growing at a healthy clip, and so it comes in as the overall winner.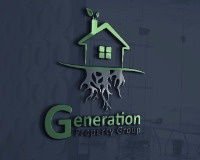 My name is Michael Ross Steffen. I'm an Exit Realty Cherry Creek Agent in the Denver metro area. I specialize in advanced marketing, buying, selling and investing for seasoned, as well as first time....