Colorado Public Radio is looking at potentially developing a new facility on a 9.5-acre property it owns next to Ruby Hill Park in southwest Denver.
But first, CPR must get the go-ahead from the City Council on a rezoning that would permit broader development of the site.
Owned by CPR since 2001, the property at 1601 W. Jewell Ave. is home to a 400-foot-tall radio tower and a 5,700-square-foot storage and equipment building.
The proposed planned unit development would allow the tower to be replaced and a new two-story, 100,000-square-foot structure to be built. The existing zoning permits single-family residential development.
"We've been very clear with the neighbors — we don't know if we could build a facility there. The first step is a rezoning," said Jenny Gentry, CPR's senior vice president of finance and administration. "What we're trying to do is create a zoning that would allow us to evaluate the best use of the property in a way that's really compatible with the neighbors' concerns and the redevelopment of the park."
CPR's headquarters and studios are in the 35,000-square-footBridges Broadcast Center in Centennial, the organization's home since 2004. The Ruby Hill tower provides backup for its Denver FM stations, Gentry said.
"When we bought it, we operated our news programming at 1340 AM and originated from that site," Gentry said. "We bought it for the radio station. It just happened to come with 10 acres of land."
To the east of the CPR property, the city is putting the finishing touches on a 7-acre mountain bike park, set to open this summer in Ruby Hill Park. Next summer, the nonprofit Levitt Pavilion Denverplans to open a free outdoor amphitheater in the heart of the 88-acre park.
Denver Colorado Real Estate Professional -Michael Steffen

Michael is a motivated realtor specializing with investors and new home buyers located in the following areas; Denver, Arvada,Aurora and surrounding areas. Michael Steffen uses advanced internet marketing to insure your property gets maximum exposure and holds a high value of ethics in his work to ensure the ideal scenario for everyone! For help with buying or selling a property call 303-981-2750!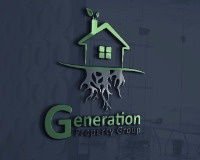 My name is Michael Ross Steffen. I'm an Exit Realty Cherry Creek Agent in the Denver metro area. I specialize in advanced marketing, buying, selling and investing for seasoned, as well as first time....