Today is Colorado's 140th birthday, and what better way to celebrate than to go out to explore the beautiful sights this state has to offer -- FOR FREE!?!

Colorado Parks and Wildlife celebrates this day with free park entrance at all 42 state parks, August 1st.
Park entrance fees are waived, but activities like fishing and camping will of course still require a valid license and permit.
Click here to find a state park near you.
Colorado Day, Aug. 1, is Colorado's birthday and marks Colorado's acceptance into statehood in 1876. It's not just about going to parks, but there's also some cool history behind this day. Check out some of these links to find out where and what you can do today to celebrate, and maybe learn some interesting facts about Colorado!
http://denver.cbslocal.com/2016/08/01/colorado-day/

https://www.colorado.gov/governor/news/140th-colorado-day-celebration-ceremony-monday-aug-1-2016

http://www.jerrykopel.com/b/colorado-day-history-questions.htm

http://www.9news.com/news/monday-is-colorado-day-and-heres-how-to-celebrate/284767971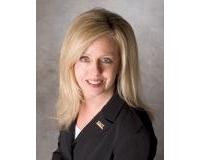 As a Full Time real estate agent for the past 23 years, Sheryll has helped hundreds of home owners in Colorado buy and sell their homes. Sheryll's easy going, no pressure style and her in depth knowl....