Do you own or work for a Local company under in Colorado that employs less than 500 people? What kind of benefits do you or your employer offer to its employees?
COLORADO HOME BUYING BENEFIT PROGRAM
Colorado Generation Realty Team has developed up with a benefit program that you or your employer can have for FREE! The program will provide both education and assistance with financial planning, market evaluation, and a strategic approach to get you or your employees into a new home. Rent prices in Colorado are astronomical! Why throw your money away in Rent when you could be saving it in a home?!

You and your employees would be granted either a discounted interest rate up to .25% below market rates and/or between a $1,000 - $5,000 credit toward closing costs depending on the loan amount. ALong with a Free Home Warranty!
Most people do not know that they actually qualify for a home. Some do not know they qualify for a home for NO MONEY DOWN! We will educate you and your employees so they can make a qualified choices when it comes to home buying and we will do this for you and your employees FOR FREE!

"I cannot walk through the warehouse without being asked about this program or thanked for bringing it to the company. These people are saving TONS of money by being able to purchase a home and the only thing we had to do was offer them access to this program, sit back and watch their dreams come true"

-Matthew Powers-Production Manager LivWell
NO tricks.
NO Gimmicks.
Let us help you show your appreciation to all of the hard working loyal employees that have been with you a number of years and are vital to your company's success.
Not the business owner? No problem Contact Michael at 303-981-2750 to talk about how to get your company qualified for this amazing program!
Denver Colorado Real Estate Professional -Michael Steffen
Michael is a motivated realtor specializing with investors and new home buyers located in the following areas; Denver, Arvada,Aurora and surrounding areas. Michael Steffen uses advanced internet marketing to insure your property gets maximum exposure and holds a high value of ethics in his work to ensure the ideal scenario for everyone! For help with buying or selling a property call 303-981-2750!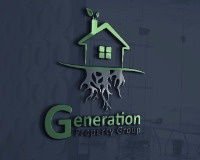 My name is Michael Ross Steffen. I'm an Exit Realty Cherry Creek Agent in the Denver metro area. I specialize in advanced marketing, buying, selling and investing for seasoned, as well as first time....