Denver
Botanic Gardens (DBC) presents the Rocky Mountain Region's first major outdoor exhibition of artwork by celebrated American artist, Dale Chihuly. Chihuly's sculptures – ranging in size and form – add bold colors and dramatic beauty to the Gardens' 24-acre urban oasis.
Chihuly is credited with revolutionizing the Studio Glass movement and elevating the perception of the glass medium from the realm of craft to fine art. He is renowned for ambitious architectural installations around the world, in historic cities, museums and gardens.
Some of the pieces are older, but many were created specifically for the DBC. They range from small floating features to a tower of blue icicles (aptly named "Blue Icicle Towers") containing 650 separate icicles to "Summer Sun," a massive red/orange/yellow burst of joy that weighs about 3,500 pounds. They were shipped in six containers from Tacoma, Washington, and it took 11 Chihuly Studio team members 11 days to do the installation. (Fun fact: Though the works are incredibly fragile, according to Lennon, the team's loses less than one percent of the pieces to breakage.)
As you stroll through the gardens—the works are spread among 14 sites—some pieces, exploding with color, will stand out among the flowerbeds. Others seem to blend into the environment as if they'd always been there. Which is precisely where Chihuly's genius comes in: crafting manmade artworks with such vibrant and thoughtful colors—"Dale says he's never met a color he didn't like," says Chihuly Studio publicist Janet Lennon—as to feel as much a part of the nearby environment and architecture as they are separate. "No one else has done what he does so well," says DBC CEO Brian Vogt. "It's an art form that is so organic."
Chihuly June 14 - November 30,2014
Tip: The works will be illuminated at night, providing an entirely different perspective. From October 3 through November 30, the Gardens will stay open late (5:30 to 9 p.m.) for Chihuly Nights. Tickets are $10 and include general admission.
Denver
Colorado Realtor - Shae Bordewick As an experienced real estate agent, I understand what it takes to successfully market and sell homes in the least amount of time for the most amount of money. I work throughout the
Denver
Metro area, but I specialize where I call home,
Littleton
Colorado. Feel free to call me for a complimentary marketing consultation and let me show you how I can maximize your return on your real estate investment. Shae Bordewick 720-837-191 or email me at shae@exitrealtydtc.com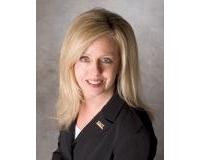 As a Full Time real estate agent for the past 23 years, Sheryll has helped hundreds of home owners in Colorado buy and sell their homes. Sheryll's easy going, no pressure style and her in depth knowl....