For years, the district known as the Rodeo Drive of Denver, not only been the top retail corridor in Denver, but also a sought-after home address.While it didn't emerge unscathed from the Great Recession, the latest economic data shows that it is rebounding nicely, with a promise of an even greater Renaissance as several new developments take shape.
The City and County of Denver recently released 2012 year-end figures showing Cherry Creek North sales tax collections were 9 percent higher in 2012 compared with 2011.The largest sales category for the
Cherry Creek North Business Improvement District
— restaurants and hotels — reported an increase of 6 percent; while the second largest category, clothing and accessories, had collections 11 percent higher than in 2011.
December 2012 sales tax collections represented the largest monthly total for the year. Tax collections topped $1 million for the month for the first time since records dating back to 2000.Preliminary data suggests that the taxable assessed valuation for the Cherry Creek North BID will increase to $162 million in 2014, representing a five percent increase over the January 1, 2013 valuation.Hundreds of businesses"Cherry Creek North is a special shopping, dining, business and entertainment District home to over 400 businesses," said Julie Underdahl, president and CEO of the Cherry Creek North BID.
Cherry Creek North is 16 blocks of prime real estate bordered by East 1st Avenue on the south, East 6th Avenue on the north and University and Colorado boulevards, on the west and east, respectively."We have an unparalleled business community and loyal customers to thank for this wonderful achievement," Underdahl said. "With so much variety, we are able to give visitors what they're looking for."Cherry Creek North includes about a million square feet of retail space, about the same in the
Cherry Creek Shopping Center
across First Avenue from CCN.
CCN Retail vacancy rates declined to 7.5 percent in 2012 from 9 percent in 2011. The average lease rate rose 3 percent to nearly $27 per square feet, according to the Cherry Creek North Business Improvement District, although some estimates have put it even higher.The vacancy rate may have even been lower, except for a number of the real estate vacancies are coming on to the market, as several key sites are being redeveloped."The district is doing well, as the numbers indicate," said David Hadsell, chairman of the Cherry Creek North BID and a vice president and principal of
Centennial Realty Advisors.
"Cherry Creek North is still the premier shopping district and is the premier retail location in Denver," Hadsell said. He said like every other real estate corridor in Denver and across the country, "everyone had a tougher time" during the downturn."Since those years, it has rebounded very nicely," Hadsell said. "I think that is just going to continue with all of the new developments."Some of the real estate vacancies in the district are in preparation for redevelopment.Several mixed-use development projects are moving forward in Cherry Creek North. Some of them have faced some opposition from neighbors, although others see the developments as a crucial step in the evolution of Cherry Creek North.New developments, on the drawing board, or under construction, include:
The Adolph Coors Foundation broke ground on its 26,000-square-foot building that will house its headquarters at Second Avenue and St. Paul Street. The four-story building will have one floor dedicated to retail and three floors for office space. The project is slated for completion in the second quarter of 2014.
The Denver City Council approved a re-zoning request in Cherry Creek North for Zocalo Community Development Inc. to build a 12-story apartment building on First Avenue and Steele Street. The project includes 185 high-end apartments, 5,000 square feet of ground-level retail, and an above and below ground parking structure.
The Pauls Corp. plans to break ground on a 150,000-square-foot building at 100 St. Paul Street in September. The $60 million project will include a 450-space, underground parking garage with a high-speed elevator, a green rooftop patio, and a natural stone lobby. The 8-story office and retail building is about 40 percent pre-leased and FirstBank will become a key tenant of the space. Other tenants of the new building will include Del Frisco's Grille, Energy IV LLC, and Fuller Sotheby's International Realty.
A new 7-story, 90,000-square-foot office and retail building at 245 Columbine Street is being proposed by veteran developer Jim Sullivan. The project will include underground parking, office space, ground-floor retail, and two luxury condominiums on the top floor.
Western Development Group plans to redevelop the 200 block of Columbine Street into an 8-story, office and luxury condominium project. The development will include two floors of underground parking, retail space, and an outdoor patio. Site work will begin by this fall.
The residential real estate market also has staged a comeback.In 2009, a number of seven-figure, spec homes were not moving. Some went back to their lenders.Now, the median sales price in Cherry Creek is $998,000, according to COhomefinder.com, making it among the most expensive neighborhoods in Denver. It even topped the median sales price of $980,000 in Country Club and is far higher than the $639,000 in Hilltop, $432,950 in Congress Park and $435,000 in Lowry.A year ago, prospective buyers had many more townhomes and half-duplexes north of First Avenue in the $500,000 to $650,000 range than they do today, said
Kristin Harris
, a broker with
8z Real Estate
."Today, it is hard to find a townhome or half-duplex in that price range that is in move-in condition," she said. When they do hit the market, they go fast, Harris said.
That also is true south of First Avenue."There are some cute, two-bedroom, two-bath condo units that are popular with young professionals in their 20s and 30s," Harris said. "Even those, when you can find them, are typically priced in the $450,000 range."She said that living in the Cherry Creek area is like living in no other neighborhood in Denver."You can't really compare Cherry Creek North to anyplace else, not even downtown," Harris said. "The Cherry Creek area is more boutique living. You can walk to all of these great restaurants and stores. You never need to get into your car."Meanwhile, more than 43 new businesses opened in Cherry Creek North in 2012.These businesses include clothing, home furnishings, food and beverage, health and personal care, fitness studios, and services industries. Several well-known national retail businesses opened first-ever locations in Colorado, choosing Cherry Creek North as their site.An additional dozen businesses relocated from other Cherry Creek North sites after finding more favorable locations and leases within the district.
This growth resulted in an additional 440 retail jobs in Cherry Creek North.In addition to retail, the office market is healthier than the overall market. In the first quarter, the office vacancy rate for Class A space in Cherry Creek North was 11.9 percent, compared with 14.59 percent for the overall market, according to
Newmark Grubb Knight Frank
.Office market snapshotAnd the overall office lease rates, at an average of $31 per square foot, were only second to the top buildings in LoDo, at $34."Cherry Creek's increased redevelopment activity is already significantly impacting the market, spurring smaller, professional tenants located in some older office buildings to seek new space in advance of upcoming office redevelopment,"
Peter Staab,
senior managing director at NGKG said earlier this year.Also, the average office worker in the Cherry Creek North district have an annual income of $123,000, 68.5 percent higher than the average household income of $73,000 for Denver."We are thrilled with these results. Cherry Creek North is the premier outdoor retail, dining and mixed-use destination in the region," Underdahl said.
If you are looking for a home in the Cherry Creek Area contact me at michael@exitrealtycherrycreek.com or check out my website at
http://michael.denverhomesearchnow.com/?keya=5387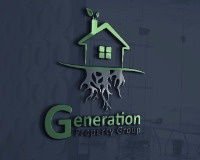 My name is Michael Ross Steffen. I'm an Exit Realty Cherry Creek Agent in the Denver metro area. I specialize in advanced marketing, buying, selling and investing for seasoned, as well as first time....
1 comments in this topic