Where are the gay friendly neighborhoods in Denver? That is a question I get frequently, and it is one that is easy to answer. All of the Mile High City is gay friendly! Seriously. Denver has the 7th largest LGBT population in the country, so maybe that is why. Also, Denver is the largest city in a 600-mile radius, so it attracts LGBT men and women from all over the West. Denver's PrideFest has become one of the largest in the nation, and the annual Gay Rodeo packs in cowboys from around the world. The LGBT community here is highly visible - socially, professionally, and politically - and gay-friendly restaurants, bars, hotels, and other businesses are easy to find throughout Metro Denver. With easy access to skiing and hiking, a sunny climate, and relative affordability compared with other big urban centers, the Mile High City makes for a highly appealing relocation destination for many. A few of our favorite hoods, all of which are very gay friendly:

Capitol Hill - Right in the heart of the city is an area known as Cap Hill, which has always attracted a large gay population.


Cheesman Park - Just east of downtown is a large park where our huge annual gay pride parade begins. Cheesman Park has always been viewed as the "gayest" park in Denver and the neighborhood surrounding it is fabulous.


Cherry Creek - The Cherry Creek neighborhood is about half high-end retail and office space, the other half, high-end residential, and is a pretty exclusive hood. Cherry Creek prices are the highest dollar per square foot in Denver. The Ideal Properties of Denver office is in Cherry Creek.
Congress Park - Just east of Cheesman Park, but still central Denver, is a terrific neighborhood that Vicki used to call home. Older homes, typically, interspersed with small apartment buildings?.another great place to live.
Country Club - located adjacent to the Denver Country Club, is one of the elite neighborhoods in the city. Another older neighborhood with lots of large, elegant homes.
Highlands - Just west of downtown, on the other side of the highway, is another popular older neighborhood. Lots of bungalows and Victorian 2-story homes many of which are located near small cafes, coffee shops and even small theaters.
Hilltop - The Hilltop neighborhood gets its name from the fact that it is higher in elevation than the surrounding parts of the city. In the center of the neighborhood is Cranmer Park, with a view of the Front Range Mountains. Fifties and sixties ranches, many of which have been scraped and replaced by giant, towering 2-story homes.
Lowry - Once a working Air Force base, Lowry transformed into a forward-thinking, mixed-use community. The idea behind Lowry was to take an existing urban area, give it new life and avoid adding to the problem of urban sprawl. Lowry is where Wendy lives, and she loves this unique, diverse community that's close to the culture and excitement of the city.


Mayfair/Montclair - These neighborhoods are both southeast of Downtown, and just east of Hilltop. Mayfair is graced by celebrated medical facilities like National Jewish Hospital and Rose Medical Center. Both Mayfair and Montclair are experiencing the "scrape" phenomenon where homebuilders have come in and taken off the existing home and built new homes on the existing plot of land.
Park Hill - Just east of City Park, and just west of Stapleton is Park Hill. An elegant, older neighborhood, Park Hill is eclectic neighborhood and most appealing to many. There is an active neighborhood gay group called Park Hill 10%.
Platt Park - The neighborhood, just west of the University of Denver's campus, has many popular local businesses and studios. It is a great neighborhood located in southeast Denver. Two of the major draws to Platt Park are Platt Park itself, which is 3 1/2 acres in size, and the commercial area on South Pearl with its restaurants, shops, farmers market, and other events.
Stapleton - Just east of Downtown, where Denver's old airport was, is an urban area convenient to Downtown Denver. Totally redeveloped, Stapleton has become a family favorite. The gay population dubbed the area Gaypleton and has truly created a large gay community there.
Washington Park - Just southeast of the heart of downtown Denver, is a very popular park, Washington Park. The neighborhood has been a hot real estate area in Denver for many years. The homes were mostly small bungalows originally, but many have been added to or scraped and replaced with high-end duplexes or much larger homes.
Winston Downs - Winston Downs is a wonderful neighborhood that has been a well-kept secret, at least until recently. Winston Downs is just south of the new Lowry development; convenient to Downtown Denver and to the Cherry Creek shopping area. This is where Vicki lives and its appeal is that it mostly ranch homes on larger lots (1/4th acre). The elementary school, The Green School, just opened this year.If you are looking for a lesbian and gay friendly agent, we are here for you. We have been in the gay community and in the real estate industry for many years!

Denver Colorado Realtor
-
Jason B. Mora

All our dreams can come true - if we have the courage to pursue them.

-Walt Disney

Jason
can help you with all of your Real Estate needs in any of the following areas.
Arvada
Aurora
Bennett
Byers
Castle Pines
Castle Rock
Centennial
Cherry Hills Village
Columbine Valley
Deer Trail
Denver
Elbert
Englewood
Franktown
Greenwood Village
Highlands Ranch
Larkspur
Littleton
Lone Tree
Parker
Sedalia
Sheridan
Strasburg
Watkins
.
Jason B. Mora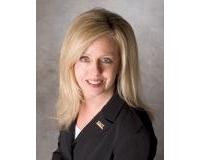 As a Full Time real estate agent for the past 23 years, Sheryll has helped hundreds of home owners in Colorado buy and sell their homes. Sheryll's easy going, no pressure style and her in depth knowl....