While it can be difficult for a buyer with more modest means to compete in the current home buying marketplace, it is possible to obtain a mortgage with less than the standard 20 percent down payment. Home prices continued to rise in 2015, and "While the increase in home values is terrific for our area homeowners, prices are a challenge for first-time home buyers and those just entering the metro Denver Market, said Patty Silverstein, Principal of Development Research Partners and Chief Economist for the Metro Denver Economic Development Corporation. "While I expect home prices and rents to continue to move upwards in 2016, the rate of increase should slow as more multifamily product becomes available" Silverstein added.
"The options are out there and exist to make sure that people have the opportunity to buy and invest in real estate, even in today's competitive housing market and tight credit environment," says Don Frommeyer, president of NAMB (The Association of Mortgage Professionals). He offers these tips for homebuyers:
Make sure your credit score is up to snuff
This is among the most important factors for lenders. They want to see a clear credit report and a history of on-time payments for debts such as credit cards and auto loans.
Prove you can afford a home
Prepare all documents showing income and savings. Lenders want to see at least two years of steady income and sufficient savings to prove you can cover mortgage payments for at least a few months. This calculator will help you determine how much house you can afford so you'll have an idea before you approach a lender.
Cast a wide search net
When shopping for a mortgage, consider both traditional banks and mortgage brokers and make sure to look at all options, such as VA loans for military veterans, FHA loans and U.S. Department of Agriculture loans if you're in a rural area. All of these have lower down payment requirements if you qualify. Compare all the fees, including estimates and closing costs, of at least two lenders before making your final selection.
Be prepared to pay more
Finally, mortgages with a smaller down payment typically require mortgage insurance, which will add to your monthly payment. Make sure you understand how much extra you'll have to pay.
If you're ready to start the process of looking for a home, contact me today and I will help you get the ball rolling.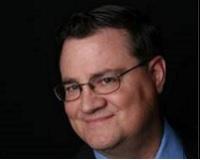 13 years Experiance with sales involving all types of buyers and sellers needs. Single family home, town-home or condos no matter the need or location through out the greater Denver area and all surro....