COLORADO HOUSING MARKET TURNS IN STRONG PERFORMANCE IN 2016
Colorado's housing market had its challenges in 2016, including low inventory of homes for sale, rising prices that challenged would-be buyers, and political uncertainty with the presidential election. But despite the headwinds, this turned out to be a good year overall for our local housing market.
Many home sellers once again enjoyed strong gains in sale prices. The median sale price for single-family homes in the Denver Metro Area in October (the latest data available) reached $355,000, up 12.6 percent from the same month a year ago, according to local MLS data analyzed by Coldwell Banker. The median sale price of a condo in the region gained 4 percent between October 2015 and October 2016.
Meanwhile, the average sale price of all homes in the Denver Metro Area – single-family and condos – year to date through October was $398,000, up 14 percent from the same 10 months in 2015.
Strong buyer demand, a healthy local economy, including growth in the technology sector, and a continuing decline in the inventory of homes on the market all combined to make 2016 a seller's market in the Denver Metro Area and elsewhere in Colorado.
The year also saw a continuation of mortgage rates that remained near historic lows much of the year, helping make home purchases more affordable. But in recent weeks, key lending rates began to tick higher, which could present challenges to the market if that continues into the new year.
According to Freddie Mac, 30-year fixed rate mortgages in the U.S. averaged 3.94 percent in the week ended Nov. 17, up 40 basis points from its 2016 low. However, average rates are essentially flat from a year ago and below historical averages. During the height of the housing market in 2007, for example, the rate surpassed 6 percent.
Freddie Mac Chief Economist Sean Becketti in analyzing the recent bump in mortgage rates stated, "If rates stick at these levels, expect a final burst of home sales and refinances as 'fence sitters' try to beat further increases, then a marked slowdown in housing activity."
One of the biggest challenges for the housing market in 2016 was insufficient listings to meet buyer demand.
Although inventory has gradually improved in some areas, overall the number of homes for sale in October was down 14.1 percent in the Denver Metro Area in October from the year before. In Boulder, inventory fell 11.4 percent, and in the northern area it was off 3 percent.
The shortage of homes for sale, especially in the Denver and Boulder areas, continued to result in multiple offers for some properties, which resulted in sales for certain homes at above-list price.
Limited inventory for buyers to choose from may have also been one important reason why overall home sales in the Denver Metro Area were fairly flat year over year. As of October, sales year to date totaled 43,212, down 1.8 percent from the 44,005 sales during the same period in 2015.
Sales were down even more significantly in Boulder County where year to date closed sales through October were 3,668, down 12.6 percent from the same period last year. In the northern counties, sales were down 2.6 percent.
As 2016 draws to a close and we look ahead to 2017, there are reasons to be encouraged about the outlook for the Colorado housing market. The greater Denver Metro Area's growth in high-tech jobs and solid economy should continue to create demand for housing in our area.
If you've been thinking about selling your home, now may be a good time to make your move. Mortgage rates are still low by historical standards, although that could change in the coming year if rates continue to rise. And for now, we're still enjoying a seller's market in many of our communities.
A real estate veteran with more than two decades of experience, Chris Mygatt is the President and Chief Operating Officer of Coldwell Banker Residential Brokerage in Colorado. When not overseeing the daily operations of Colorado's largest real estate and relocation company, Chris enjoys Colorado's active outdoor lifestyle including cycling, skiing and hiking, and is an avid pilot, sea captain and scuba diver. Chris is also a strong supporter of Habitat for Humanity, Angel Flight, Up with People, Bike Denver and regularly participates in actively helping many other non-profit organizations in Colorado.
Original Source: Colorado Home & Style
Heather Tyrrell / heathert@exitrealtydtc.com/303-917-8167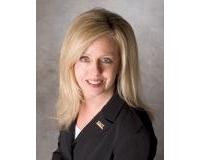 As a Full Time real estate agent for the past 23 years, Sheryll has helped hundreds of home owners in Colorado buy and sell their homes. Sheryll's easy going, no pressure style and her in depth knowl....