CENTENNIAL COLORADO COUNCIL BANS COMMERCIAL MARIJUANA BUSINESSES

The Centennial City Council voted to ban commercial marijuana businesses, including commercial cultivation facilities, testing facilities, manufacturing facilities and retail marijuana stores. The city has also prohibited the possession, use, display, sale, transfer, distribution, or growing of marijuana on City-owned or leased property such as the Centennial Center Park or Civic Center Park.
As for adult recreational marijuana use, The City ban does not address the personal right to buy and use recreational marijuana, but the City does regulate the growing of marijuana for personal use in a primary residence. The City has also prohibited the operation of marijuana product vending machines.
Except for the City of Denver, most surrounding communities have also banned commercial uses. For more information visit www.CentennialCO.gov/MarijuanaRegs.

Karen Zaczkowski has sold Real Estate in the South Denver Metro Colorado area since 2000. Including, (but not limited to), the cities of Centennial, Littleton, Englewood, Cherry Hills, Greenwood Village, Highlands Ranch, Lone tree, Castle Rock, Parker, and Aurora.

For any of your Real Estate needs you can contact Karen at karen@exitrealtycherrycreek.com or 303-961-5246.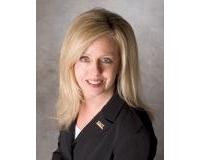 As a Full Time real estate agent for the past 23 years, Sheryll has helped hundreds of home owners in Colorado buy and sell their homes. Sheryll's easy going, no pressure style and her in depth knowl....